MIAMI, Fla.--The Las Vegas Raiders (5-6) came into this game with the proverbial puncher's chance to win, and against the NFL's best offense, they lost 20-13 to the Miami Dolphins (7-3).
After the game, WRDavante Adams spoke about the contest and we have it all for you.
You can watch the entire podcast above, and read the transcript below.
 Las Vegas Raiders WR Davante Adams 
(Do you walk away with this frustrated? It seems like the players are maybe walking away with the idea that you guys can hang and this was more of an encouraging effort even in the loss?) – "Yeah, I think it's more of that. It's definitely frustrating, but it's to the point where we got to keep our heads up in these situations. It's a good football team – defense played great. We've got to do a better job of helping them out. A lot of stops against a very electric offense. Today was more of, I would say, our mistakes, beating ourselves up a little bit. Good defense again, but we just got to do a better job of making it easier on the team by taking care of our part and playing complementary football."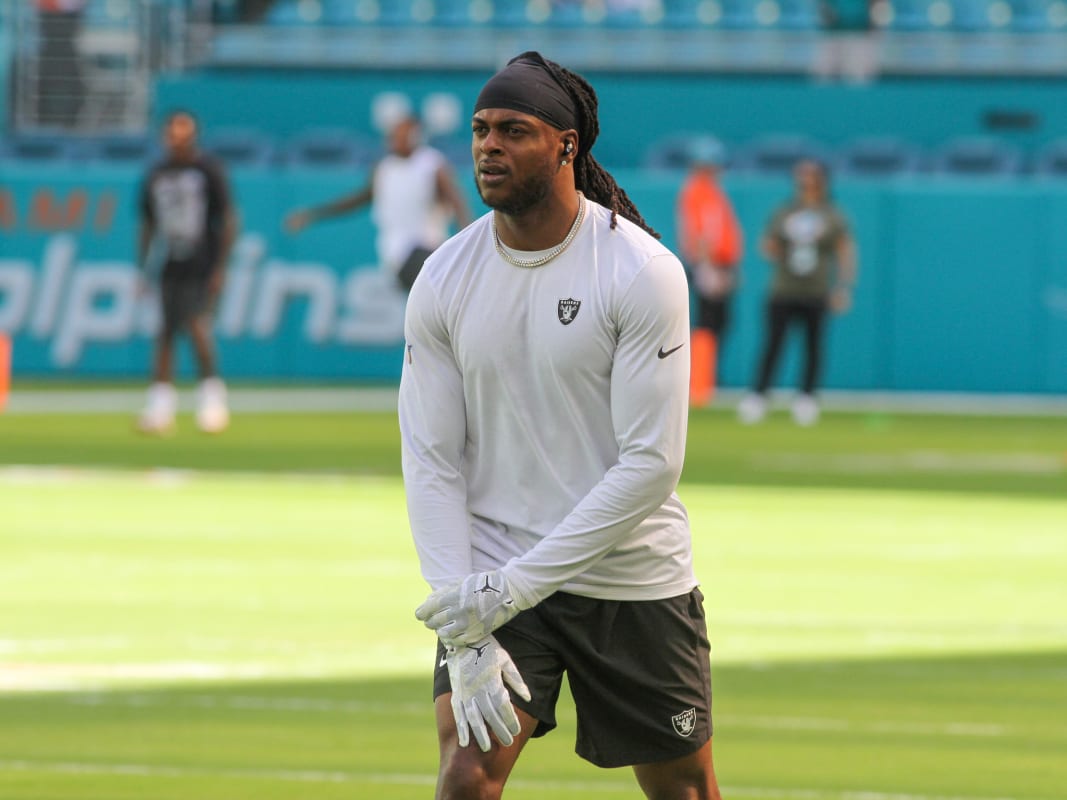 (The one you did connect on, the touchdown, was that a glimpse of the potential you could do? How nice was it to get back in the end zone?) – "Yes, it's great. It's been too long since I last got in, I don't even know. But, yeah, that's what we can do. We just got to do more of that." 
(What did you see from QB Aidan O'Connell? Is it kind of one of those growing pains game for a rookie?) – "Yeah, I mean, it was weird. You look at the one pick where, at the end, it was fourth down. Not the very end, but the one where he was getting tackled and threw it, that's just him trying to make a play. It's fourth down, and obviously not very much time left on the clock, and getting sacked, that's a tough one. The first one is obviously going to be a situation you look at on tape and figure you can obviously make a better throw, and he knows that. But we're not freaking out. He's not freaking out. We just got to stay together and find a way to convert better." 
The Silver and Black will return home next week to celebrate Thanksgiving and take on their AFC West Rival, the Kansas City Chiefs, on Sunday, November 26, at 4:25 p.m. EST/1:25 p.m. PST.
Please tell us your thoughts when you like our Facebook Page WHEN YOU CLICK RIGHT HERE.