The Los Angeles Rams secured a critical comeback victory Sunday over the Seattle Seahawks, and more help is on the way.
Rams coach Sean McVay announced Monday running back Kyren Williams is expected to return from an ankle injury suffered in Week 6 against the Arizona Cardinals.
"He'll be back," McVay said. "It'll be great to be able to get him back, his productivity, his play energy, his overall presence. He's a guy that we've missed."
Williams was in the midst of a breakout second season in Los Angeles, rushing for 456 yards and six touchdowns on 97 carries while adding 105 receiving yards and another score on 13 catches.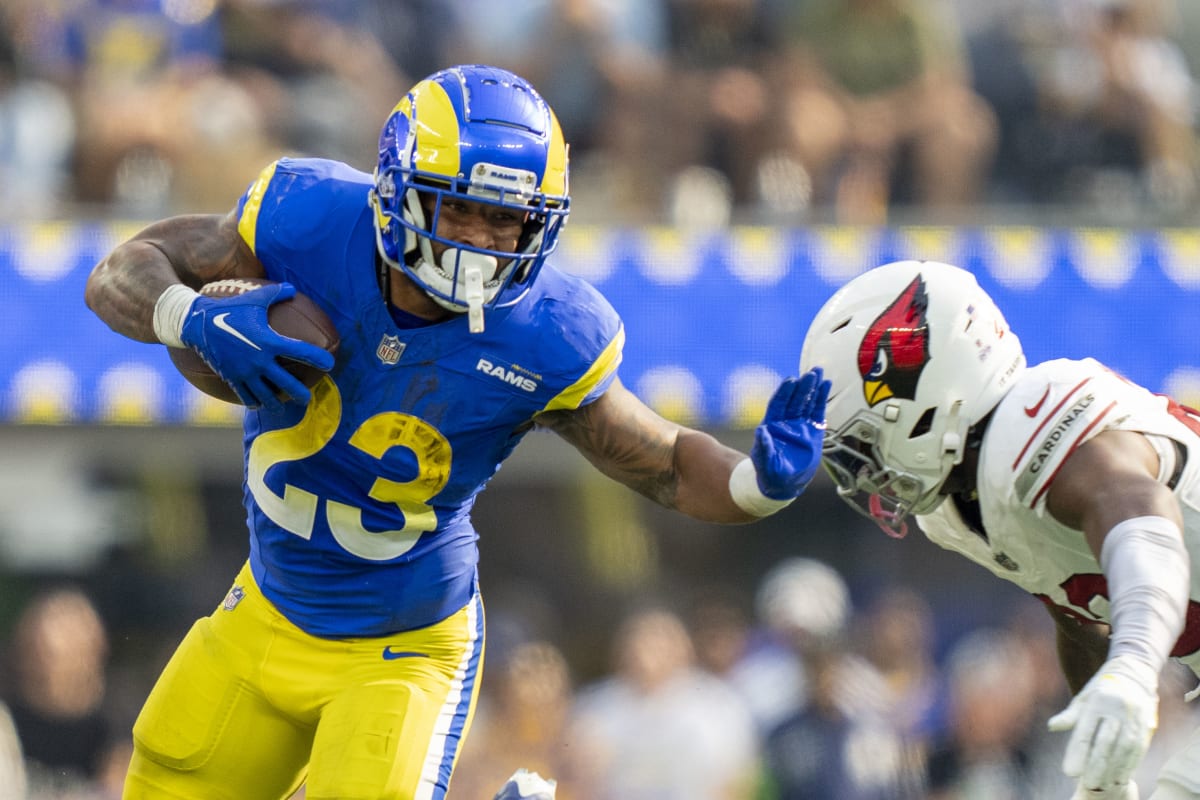 In Williams' place, the Rams largely turned to a duo of veterans in Royce Freeman and Darrell Henderson Jr., with Freeman leading the team in rushing over the past four games.
Freeman compiled 50 carries for 215 yards and a touchdown with Williams watching from the sidelines. The former Oregon standout saved his best for last, taking 17 carries for 73 yards in Los Angeles' 17-16 victory over Seattle.
Related: Rams Notebook: Freeman, Defense Weather Kupp's Absence
McVay made it known he was excited for Williams' return - but also stressed his appreciation for Freeman and the rest of the running backs room.
"I think a lot of guys have done a good job stepping up in his absence," McVay said. "Thought Royce Freeman did an especially good job down the stretch being able to really convert and create on some hard, tough runs that kept drives alive and ran some clock off."
Freeman's emergence as a capable runner and potential impact player is a budding positive from Williams' absence and could prove vital for Los Angeles down the stretch.
The Rams, who sit at 4-6, still have postseason aspirations - and they have a prime opportunity to take another step forward Sunday when they take on the Cardinals at 1:05 p.m. PST inside State Farm Stadium.
"It'll be great to be able to continue to see those guys develop but get Kyren back into the mix and do his thing and hopefully pick up where he left off against Arizona," McVay said.