BestReviews is reader-supported and may earn an affiliate commission. Details
EXPERT TIPS FOR SPRING CLEANING THESE ROOMS
While your home has many high-traffic areas, your laundry room and mudroom probably see the most dirt and mess. The laundry room is the place you drop all your dirty clothes and bedding, while the mudroom is the space where many guests and family members enter with wet jackets and muddy boots. That's why spring cleaning these rooms can be a challenge all its own.
Fortunately, BestReviews cleaning expert Ketia Daniel has some tips for figuring out where to start when deep cleaning these rooms, so you can prepare them for anything you throw at them.
In this article: Mr. Clean Magic Eraser Cleaning Pads, Amazon Basics Microfiber Cleaning Cloths and Shark Vertex Lift-Away Upright Vacuum with DuoClean Power Fins
CLEANING YOUR LAUNDRY ROOM
For many homeowners, the laundry room is often a space that's overlooked when it comes to spring cleaning. Yet, it's the room where you bring your clothing and bedding to clean, so you may not think about all the dust and debris accumulating in it.
But dryers alone create a great deal of lint that can build up and not only make your laundry room messy but also pose a fire hazard. So in spring, you want to do a thorough cleaning job to pick up any lint, dust and debris you see. Daniel said, "Cleaning this room usually requires you to reach out to someone to lend an extra hand. That's right! It's time to pull your washer and dryer out in order to get behind it." Clean all the dust and lint from behind your appliances, but take special care when cleaning your dryer vent. A vacuum with a hose or nozzle works well for getting all the lint and build-up out from the inside.
Don't overlook other areas of the room, though. Daniel explains, "Other important places in our laundry room we all seem to ignore are the baseboards, ceilings and even inside the washer and dryer." The outside of your washer and dryer can also get scuffed and pick up black marks, so you should clean the exterior, too.
CLEANING YOUR MUDROOM
When it comes to spring cleaning projects, you may have your work cut out for you in your mudroom. Daniel said, "Mudrooms are often overlooked and have the potential to get banged up the most. It's usually the first place the family encounters when coming home."
Mudrooms are typically designed to withstand wear and tear, so their wall coverings and flooring are made of durable, easy-to-clean materials. However, Daniels said, "Most of us place our shoes, keys, backpacks, mail and purses here, so you can imagine that the walls and floors get pretty roughed up." Wipe down your mudroom's walls to remove any dirt, and thoroughly vacuum and mop to get the floors in shape.
GETTING ORGANIZED
In addition to taking care of dirt, dust and other debris, it's a good idea to organize your laundry room and mudroom while spring cleaning.
You should have space in your laundry room for laundry supplies like detergent, fabric softener, stain treatments and more, while the mudroom often serves as a catch-all for many of your household's belongings, including jackets, shoes, bags, keys and more. Having enough storage in both rooms can mean the difference between a neat, organized space and a complete mess.
Look around your laundry room and mudroom to see where you might add storage. Since both spaces are often small, wall-mounted storage is an ideal solution. A large shelving unit with individual storage bins or baskets can also work well to organize these rooms.
BEST PRODUCTS FOR SPRING-CLEANING YOUR LAUNDRY ROOM OR MUDROOM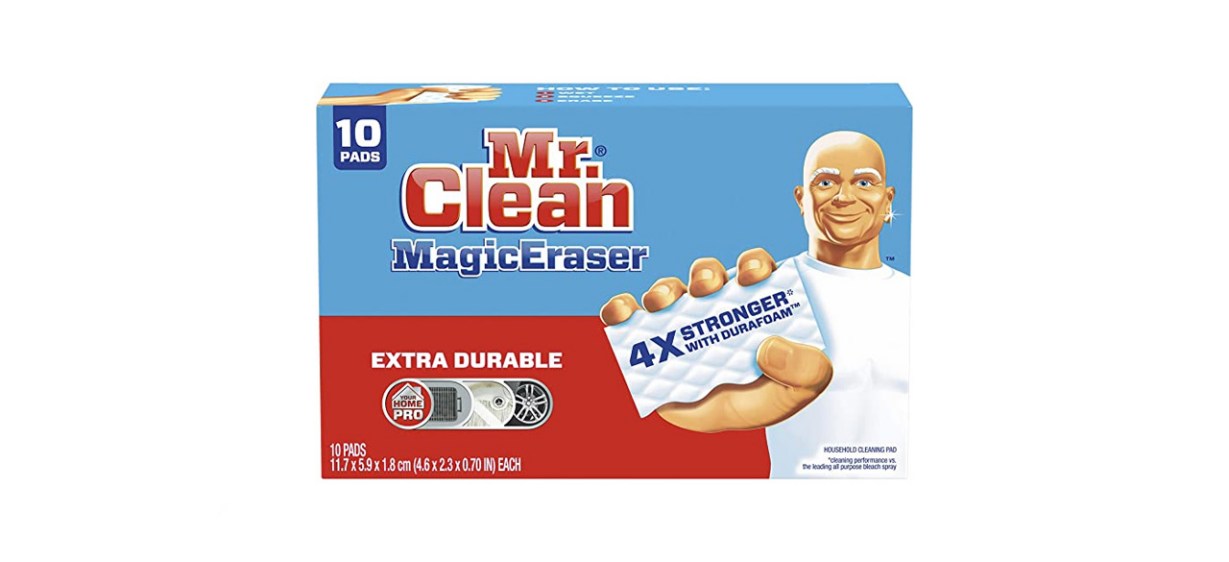 Mr. Clean Magic Eraser Cleaning Pads
Whether you have scuffs on your walls or your laundry appliances, these cleaning pads make it easy to clean many surfaces in your laundry room or mudroom. They contain no harsh chemicals and are durable enough to last through repeated cleaning sessions.
Sold by Amazon and Home Depot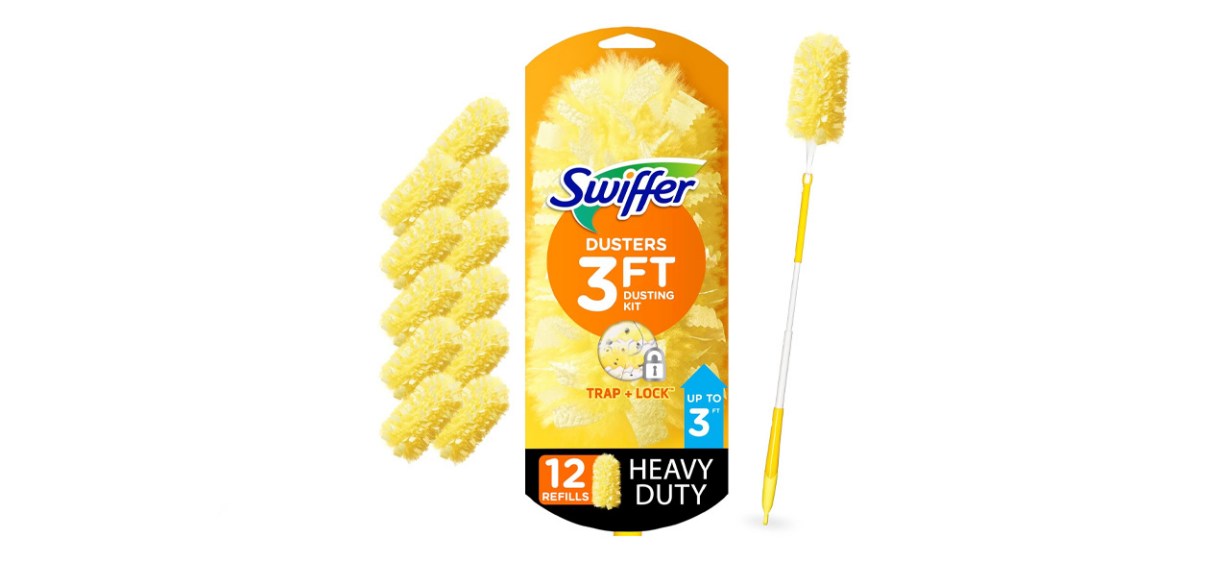 Swiffer Dusters Heavy-Duty Extender Handle Starter Kit
Daniel likes this duster for cleaning high, hard-to-reach areas and low areas without bending. The handle can extend up to 3 feet, and the dusting pads trap up to three times more dust and allergens than a traditional feather duster.
Sold by Amazon and Home Depot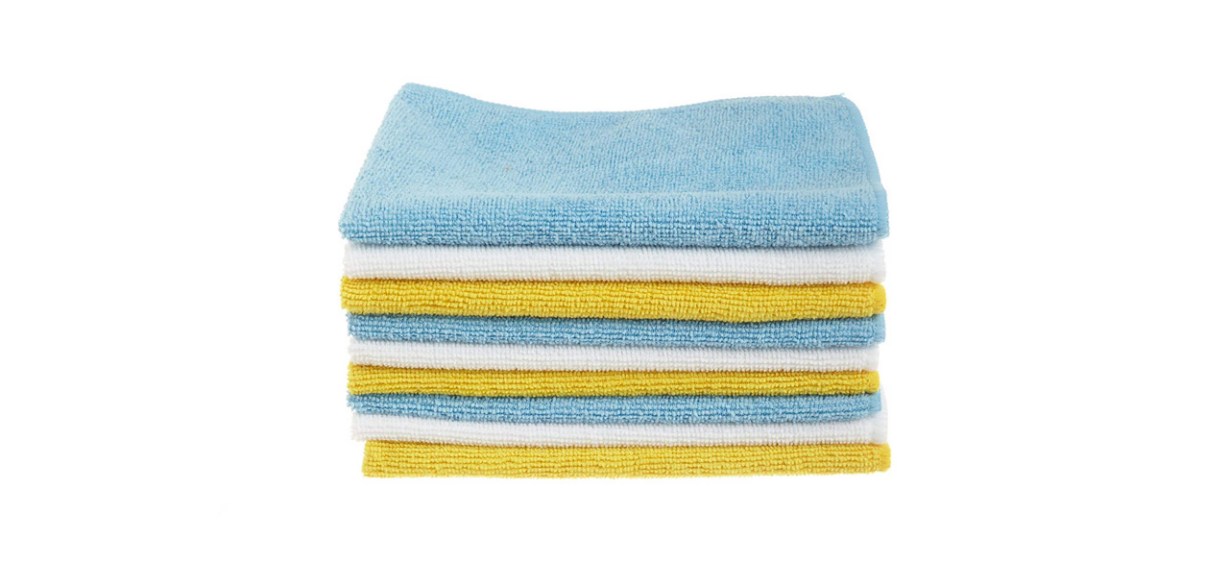 Amazon Basics Microfiber Cleaning Cloths
These microfiber cleaning cloths are ideal for cleaning laundry room or mudroom walls, appliances and more. They can soak up to eight times their own weight and are washable for repeat use.
Sold by Amazon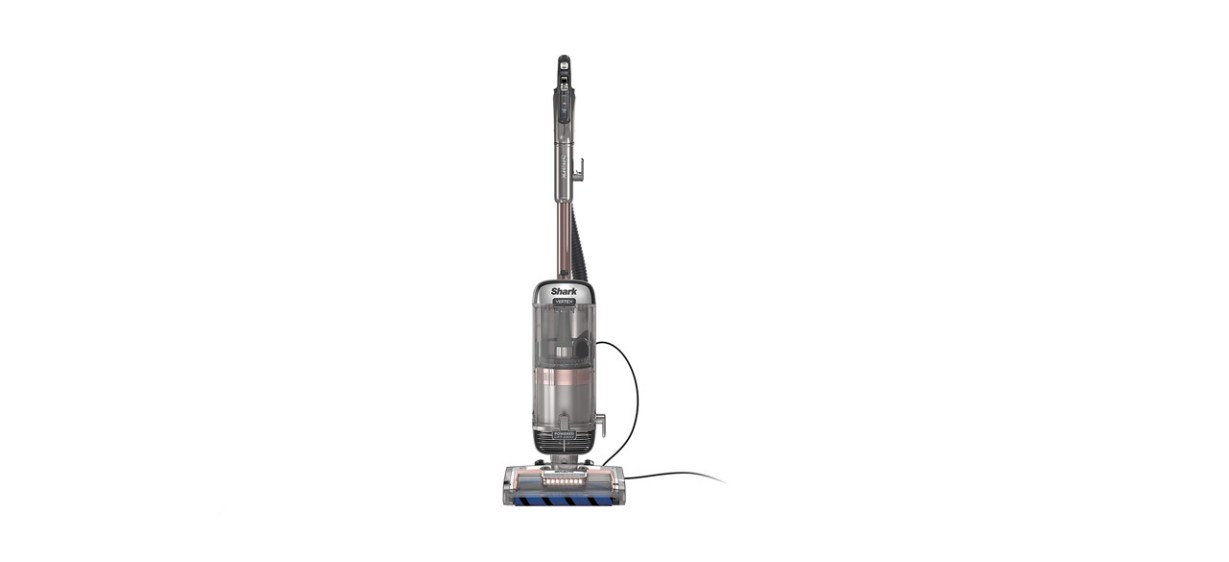 Shark Vertex Lift-Away Upright Vacuum with DuoClean Power Fins
Daniel loves this vacuum because its versatility allows it to clean all flooring types effectively. It has a detachable pod that lets you clean hard-to-reach areas and a high-efficiency particulate air filter to capture allergens.
Sold by Amazon and Home Depot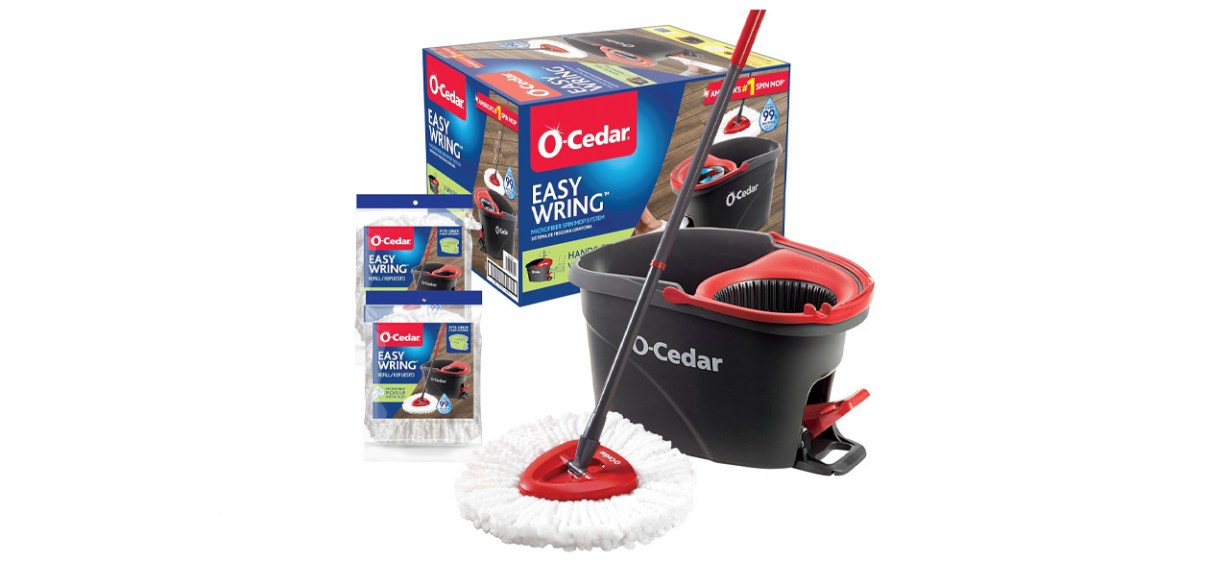 O-Cedar EasyWring Microfiber Spin Mop
Daniel's favorite mop, this model has a built-in wringer for hands-free wringing no matter what type of flooring you're cleaning. The mop head is machine washable and features deep-cleaning microfibers to pick up every bit of dirt.
Sold by Amazon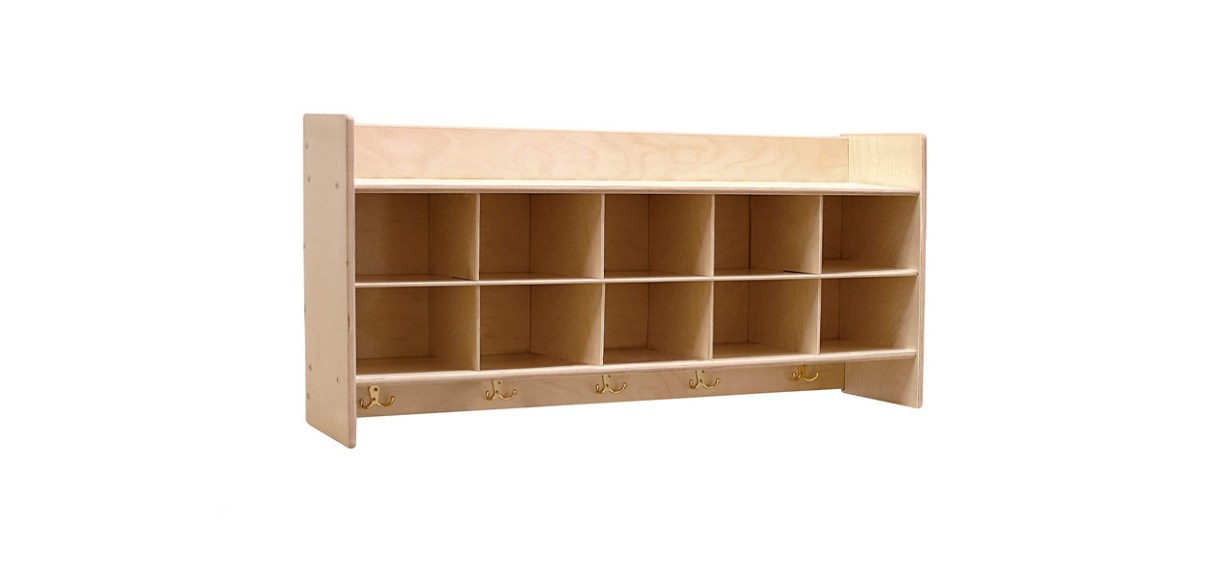 Wood Designs Wall Locker and Cubby Storage
Made of durable birch plywood, this wall-mounted cubby storage locker can help organize your mudroom or laundry room. It has 10 cubbies and 10 hooks, making it easy to store everything from laundry detergent to jackets and bags. Its glossy finish is stain resistant and can be wiped clean.
Sold by Amazon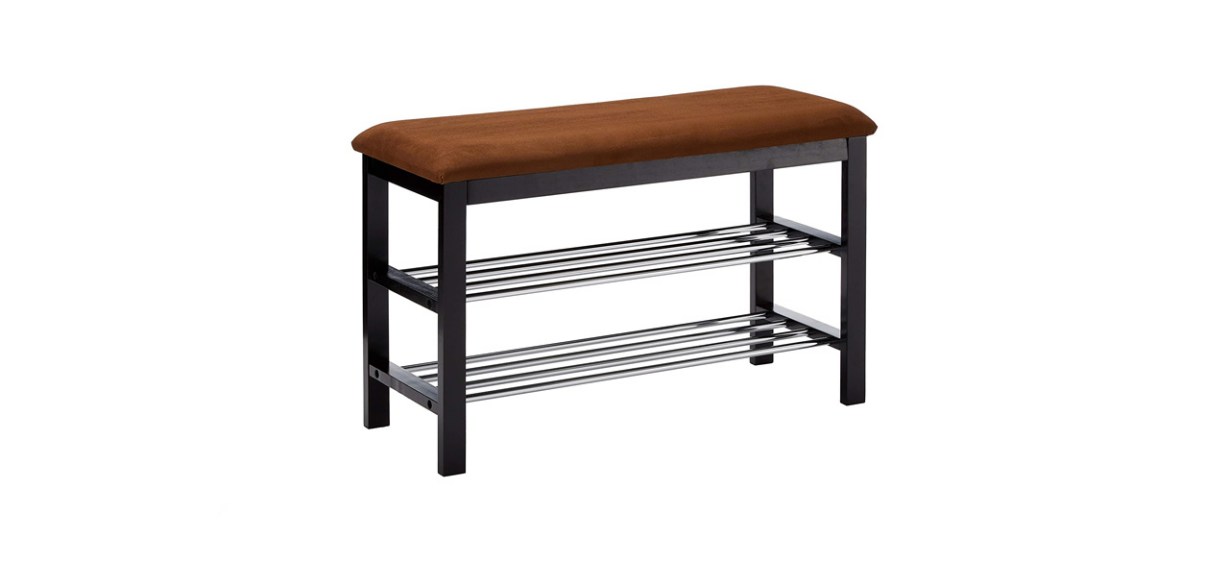 eHomeProducts Micro Fabric Shoe Rack
This attractive shoe rack has a plush bench top, so it can store shoes in your mudroom and provide a comfortable place to sit and put on your footwear. It has two shelving tiers to hold plenty of shoes and a sturdy wooden frame that can support approximately 200 pounds.
Sold by Amazon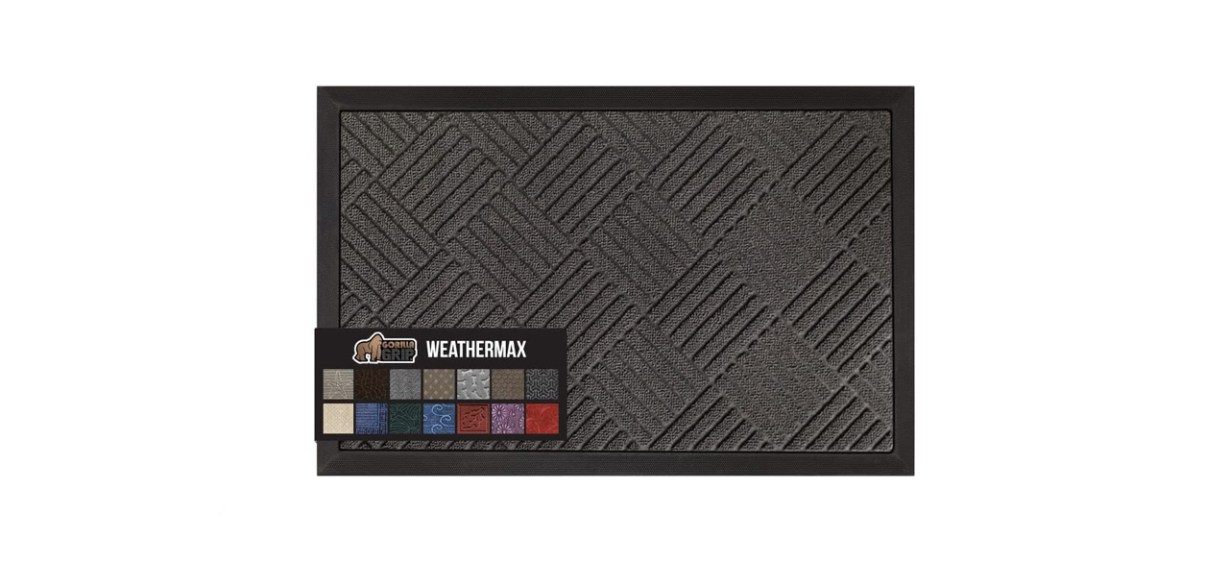 Gorilla Grip All-Season WeatherMax Doormat
This heavy-duty doormat is perfect for the mudroom because it can keep family and guests from tracking dirt and mud inside your home. It is stain-, weather -and fade-resistant and features deep grooves to trap dirt and debris. You can choose from 27 colors.
Sold by Amazon
Amazon Basics Five-Shelf Adjustable Heavy-Duty Storage Shelving Unit
This durable steel shelving unit provides plenty of storage space for your laundry room or mudroom. Each wire shelf can hold up to 350 pounds, so it works well even for heavy bottles of laundry detergent. It also offers easy assembly without any tools.
Sold by Amazon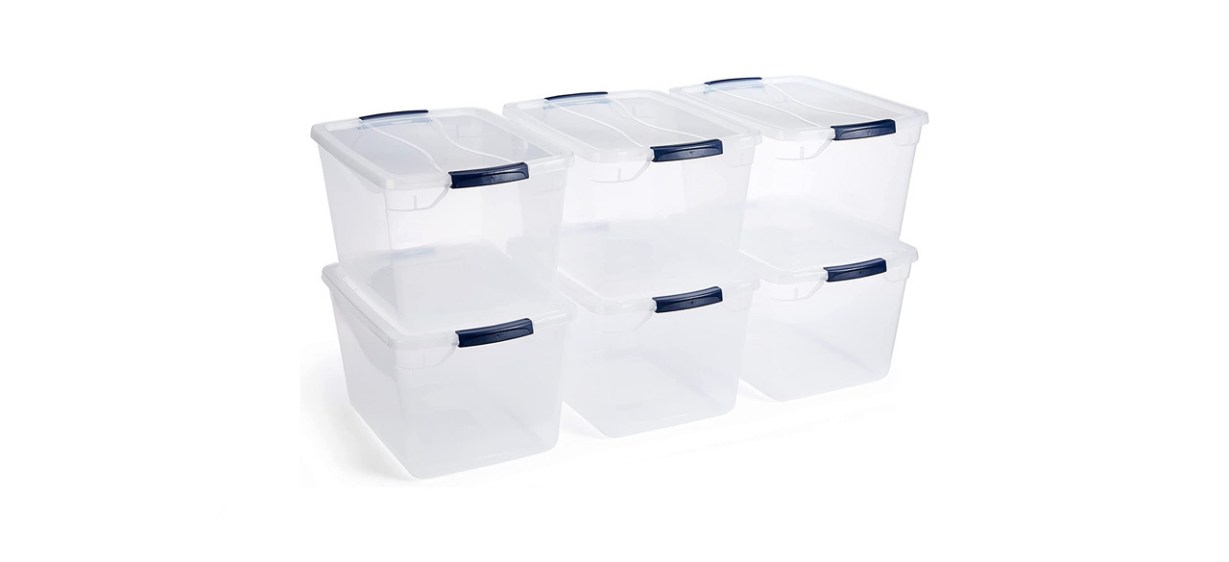 Rubbermaid Cleverstore Clear Stackable Plastic Storage Containers
Organize essentials in your laundry room or mudroom with these sturdy plastic containers. Their clear design lets you see what's inside, and their strong latching lids protect the items inside. The recessed top of the lids also allows for easy stacking.
Sold by Amazon
Want to shop the best products at the best prices? Check out Daily Deals from BestReviews.
Sign up here to receive the BestReviews weekly newsletter for useful advice on new products and noteworthy deals.
Jennifer Blair writes for BestReviews. BestReviews has helped millions of consumers simplify their purchasing decisions, saving them time and money.