Americans are making choices to simplify their lives
Through the centuries, there have been many ways that society projects wealth and status onto fellow citizens. Along with elaborate jewelry and the latest vehicle, the pinnacle of wealth is often the size of your house. But many Americans now see that as more cumbersome than a status symbol. According to a recent report by Open Door, "simple-sizing" is gaining traction. "Simple-sizing" is where people actively seek things that make their lives easier and more manageable — and simple.
What are people looking for in a home?
Having a six-bedroom house with two separate kitchens, three pools and five bathrooms might seem like the perfect house to some. But if "simple-sizing" appeals to you, your mind will immediately start thinking about the nightmare it will be to keep everything neat and tidy. That's at the heart of the concept, as Open Door explains that thousands of Americans are making "intentional choices" to embrace an easier-to-manage lifestyle.
While a large house with a white picket fence and a dog used to be an aspirational dream, the report found that 62% of people have changed their view on what the ideal home is. For example, many now believe that a smaller house in a quiet neighborhood with a simple design or style is the way to go.
A third of the respondents said that their dream home is far away from a metro station, while just more than half would love to have a house that's near outdoor activities. Open Door asked 1,672 Americans between the ages of 21 and 75 to explain their dream home.
Why 'less is more' and decluttering improves your health
When it comes to simple living, it doesn't mean you have to move to the woods and live off the land. On the contrary, you can still have all the home comforts that bring you joy, but you must take the "less is more" approach. The first step in "simple-sizing" is to declutter and organize. It's amazing what a good chucking-out session can do.
"By decluttering and downsizing, you take back control of your environment. A 'less is more' mentality prioritizes what is good in your life, leaving no room for belongings that do not serve you. Simple-sizing is a great way to also mentally declutter, as you remove the external factors that can negatively influence your mental well-being," explains professional organizer Alyx van Wyk, founder of Texas-based Home Made Tidy.
Still skeptical about simple-sizing? Ask yourself whether you would rather have a massive mansion with tons of stuff in it that you'll hardly use or a cozy home with only the essential gadgets that make it more enjoyable. Granted, it might not be for everyone, as the survey found that 80% of the Millennial respondents aspire to a trimmed-down life, compared to only 56% of Boomers.
Best products that help you declutter and organize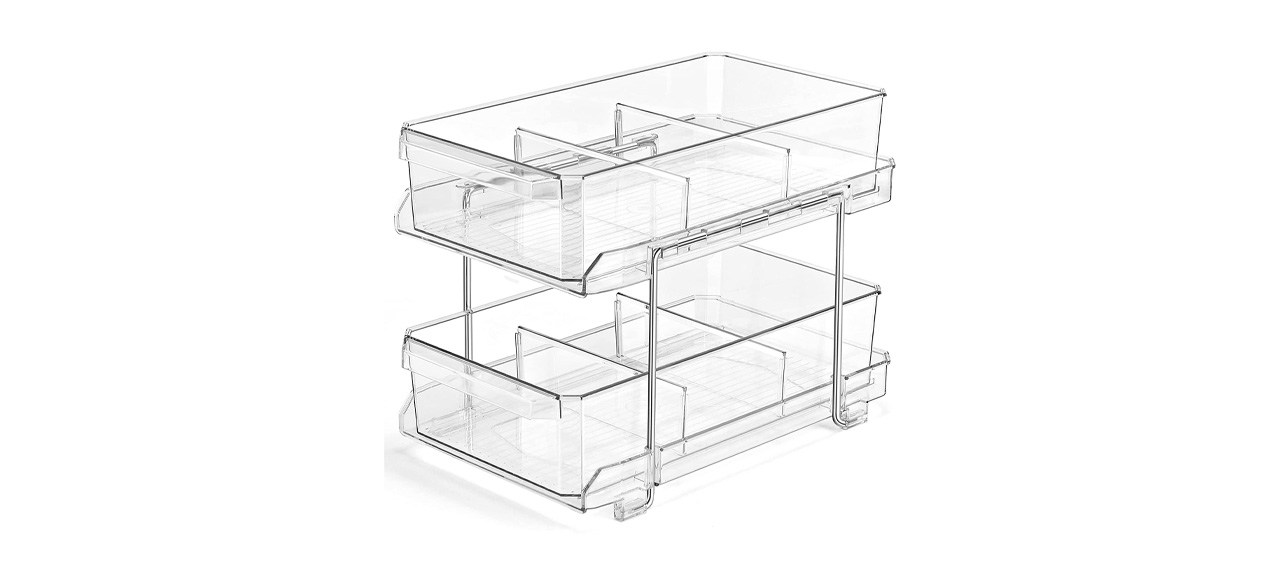 Landneoo 2 Tier Clear Organizer with Dividers
A clear plastic organizing tray is one of the best places to start for keeping things neat and tidy. This two-tier tray has three separate compartments that store anything from kids' toys to clothing and office supplies.
Sold by Amazon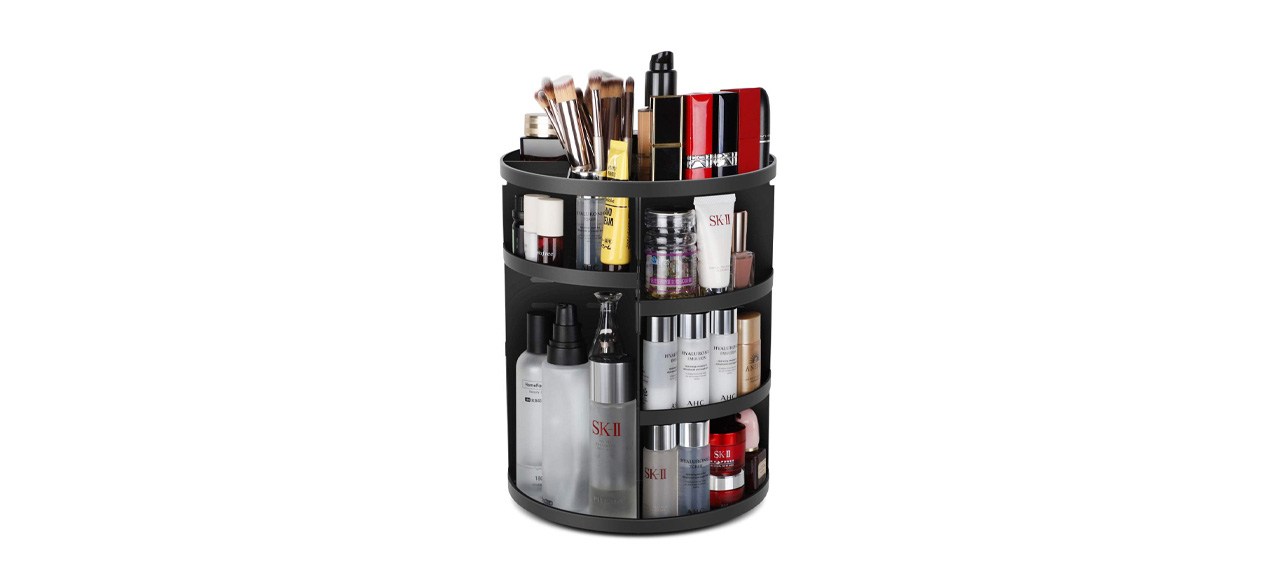 Syntus 360 Rotating Makeup Organizer
Keeping your makeup neat can quickly become a challenge if you don't have the correct storage for it. This rotating organizer has seven adjustable layers and comes with several trays so you can change the size of the storage area.
Sold by Amazon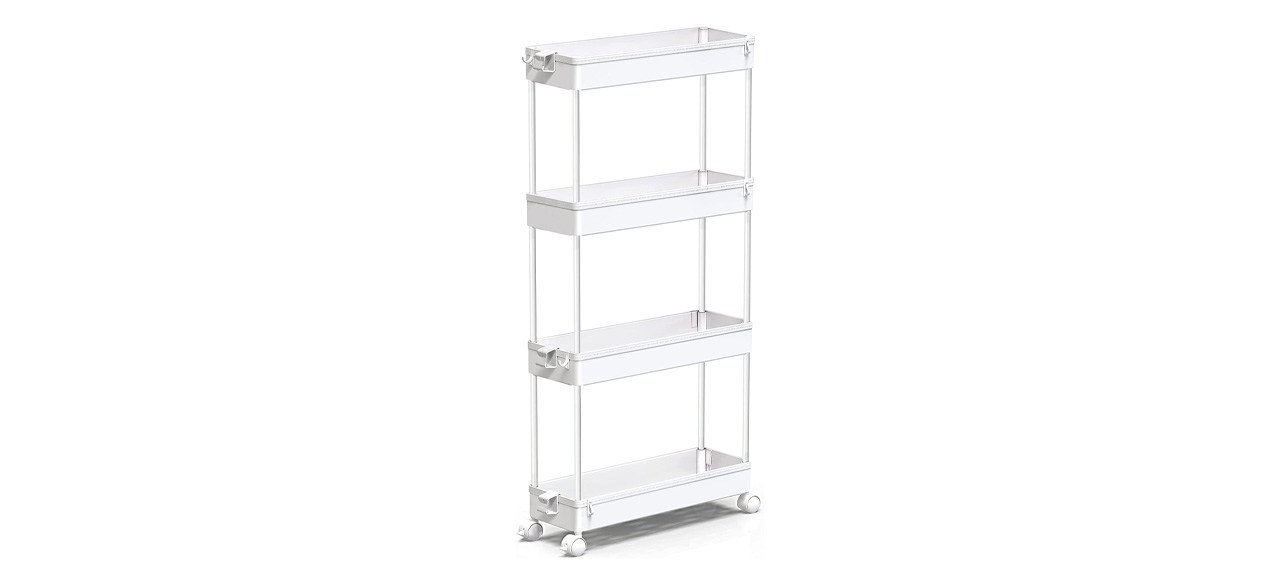 Space Keeper Slim Rolling Storage Cart
The bathroom is often forgotten when it comes to decluttering or organizing. There's nothing better than keeping your toiletries neat and tidy with this four-tier rolling cart. It's only 5.1 inches wide, making it perfect for tight spaces
Sold by Amazon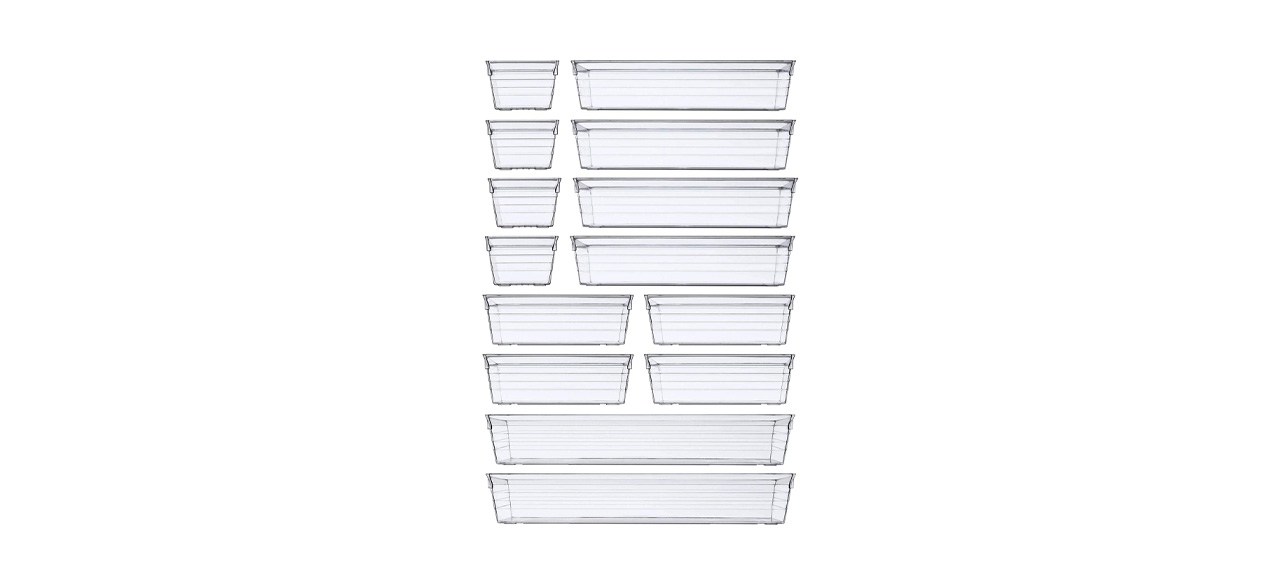 DCA Clear Plastic Drawer Organizer Tray
Whether it's for kids' toys or your teen's writing and study tools, these clear plastic trays easily slide into most drawers to keep the contents right in their place. The 14-piece set consists of four different sizes, ranging from 12 inches long to 3 inches long.
Sold by Amazon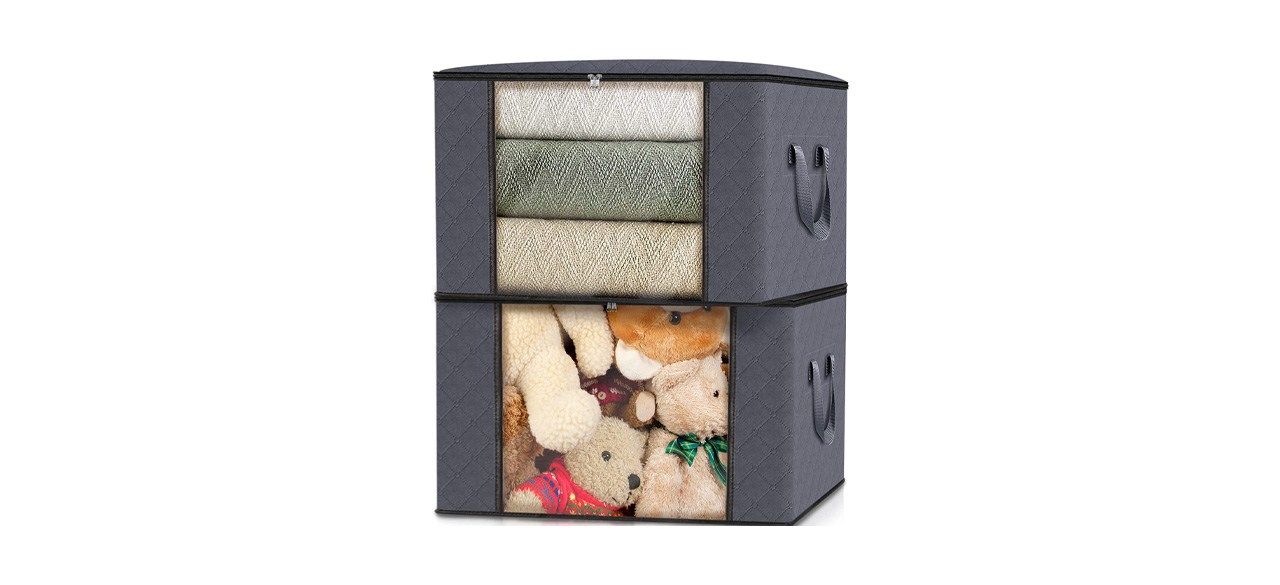 Fab Totes 6-Pack Clothes Storage
A great way to kick-start your simple-sizing is to separate your clothes by season. That way, winter clothes will be out of the way during summer, for example. This clothes storage set is a great option, as it's made of high-quality, odorless, breathable non-woven fabric. Each container measures 21.6 inches by 13.7 inches and easily stacks on top of one another.
Sold by Amazon
Want to shop the best products at the best prices? Check out Daily Deals from BestReviews.
Sign up here to receive the BestReviews weekly newsletter for useful advice on new products and noteworthy deals.
Charlie Fripp writes for BestReviews. BestReviews has helped millions of consumers simplify their purchasing decisions, saving them time and money.
Copyright 2023 BestReviews, a Nexstar company. All rights reserved.