This is an archived article and the information in the article may be outdated. Please look at the time stamp on the story to see when it was last updated.
Planning for your next road trip adventure is an exciting experience, but finding enough space to carry all your necessary gear can be a challenge. Car cargo boxes help solve this problem, providing ample storage space while protecting your gear from the elements during transit.
The best cargo boxes are designed to withstand the rigors of travel while keeping your gear safe and secure. Whether you're going camping, skiing or road tripping, there's a cargo box that's sure to meet your needs.
In this article: Thule Force Rooftop Cargo Box, Thule SideKick Rooftop Cargo Box and SportRack Vista XL Rear Opening Cargo Box.
Types of cargo boxes
The two most common types of cargo boxes are hard-shell and soft-shell. You can also find lesser-used cargo options, including truck bed cargo boxes and cargo box trailers.
Hard-shell cargo boxes: Durable and weather-resistant, these boxes are made of materials such as plastic or fiberglass. They typically have a locking mechanism to secure the contents and can be mounted on roof racks.
Soft-shell cargo boxes: Also known as cargo bags, they're made of materials such as nylon or polyester and are lightweight and flexible. They are easy to store when not in use and can be mounted on roof racks or directly onto the car roof.
Hitch cargo carriers: These attach to the hitch receiver at the back of the car and can be used to transport items such as bicycles or luggage.
Truck bed cargo boxes: Designed specifically for pickup trucks, these boxes are mounted in the bed of the truck.
What to look for in a cargo box
Here are some of the features to look for in a cargo box:
Size: The size of the cargo box you need depends on how much cargo you want to transport. Make sure to measure the length, width and height of any large items you plan to carry and choose a roof box that can accommodate them.
Weight capacity: Look for a roof box with a weight capacity that can support the weight of your cargo.
Aerodynamics: An aerodynamic design can reduce wind resistance and noise, which makes your drive more comfortable and fuel-efficient.
Durability: Whether you opt for a hard-shell or soft-shell, look for a cargo box made from high-quality materials that can withstand weather conditions and wear and tear.
Security: A roof box with a secure locking mechanism can keep your cargo safe from theft and damage during transit.
Easy installation: Choose a cargo box that is easy to install and remove, especially if you plan to use it frequently.
Compatibility: Ensure that the cargo box is compatible with your car model and roof rack system. Some are universal, but others require a specific roof rack setup.
What other cargo products are useful?
If you're still working out how to take all the gear you need on your next adventure, these are other cargo and transport products you might find handy.
Bike rack: If you cycle on your trips, you'll probably need a bike rack for your car. These are available with a range of capacities.
Truck bed cargo nets: People with pickup trucks can securely transport more items in the bed of their trucks with a cargo net.
Rooftop cargo baskets: These open-top baskets are ideal for carrying oversized items that won't fit in a traditional cargo box. They can be mounted on roof racks and are great for camping gear or sporting equipment.
Best cargo boxes and other cargo products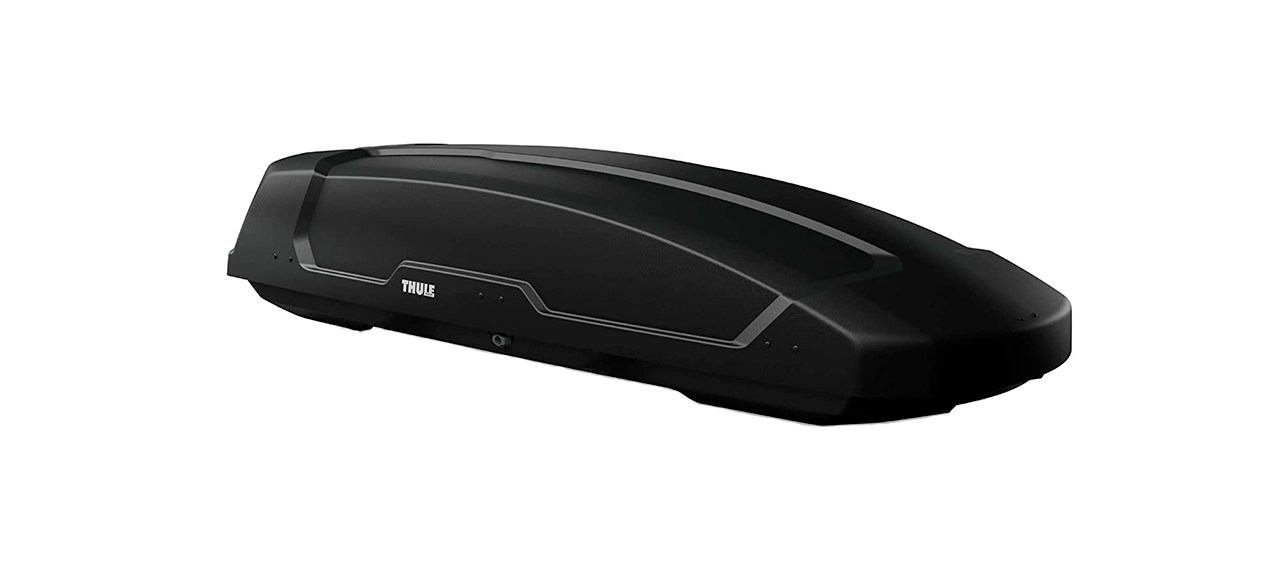 You can choose from four sizes with this roof box. The smallest has a capacity of 11 cubic feet and the largest has a capacity of 22 cubic feet. It has a quick mount system that makes it easier to fit to your car and that clicks when properly in place, so you don't have to wonder whether it's secure.
Sold by Amazon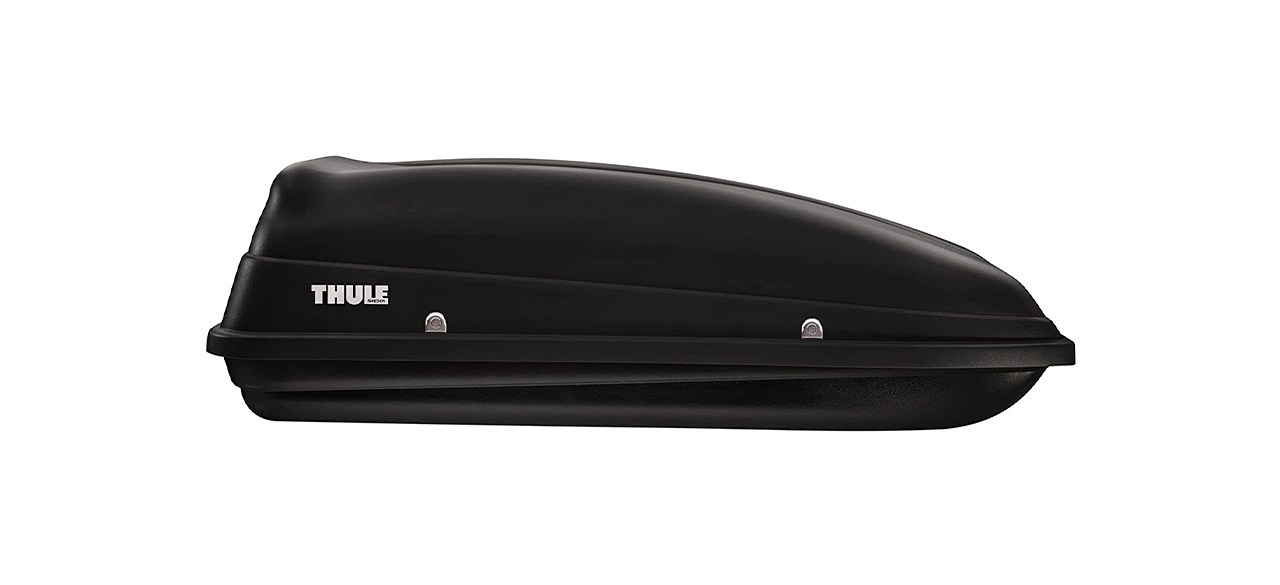 Thule SideKick Rooftop Cargo Box
A great compact choice, this 8-cubic-foot box leaves room for other roof-mounted accessories. The passenger side opening allows for safer and easier loading and unloading, while the sturdy hinges are durable over the long term.
Sold by Amazon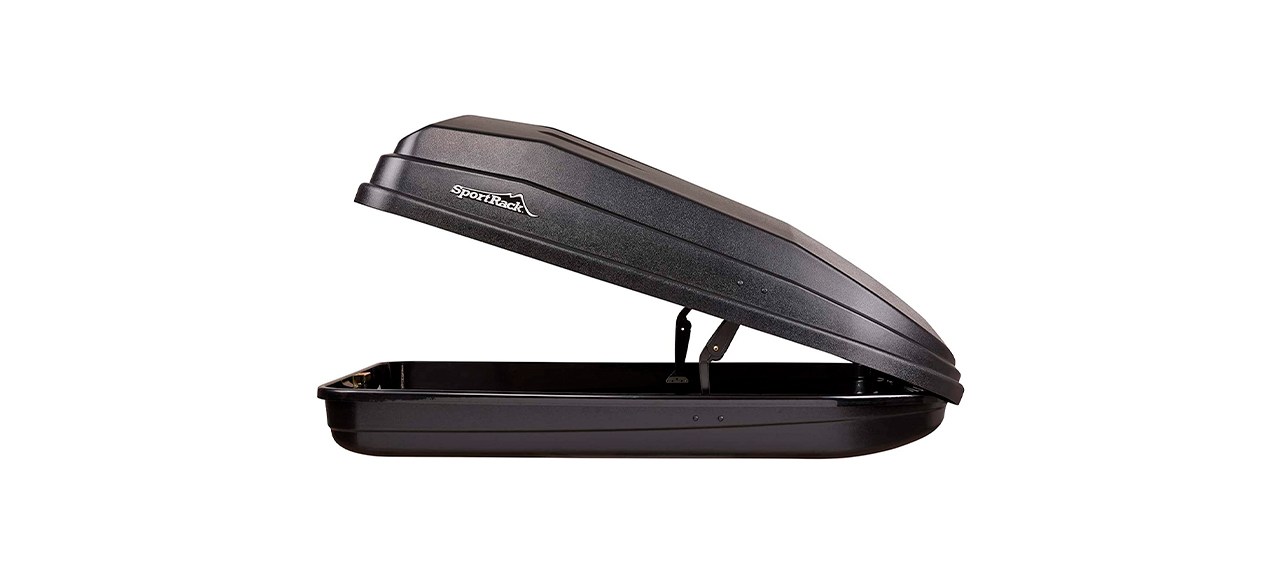 SportRack Vista XL Rear Opening Cargo Box
With 18 cubic feet of interior space, you can fit plenty of luggage or gear for the whole household. The rear-opening design gives you easy access to your belongings away from traffic, and it has tool-free mounting hardware.
Sold by Amazon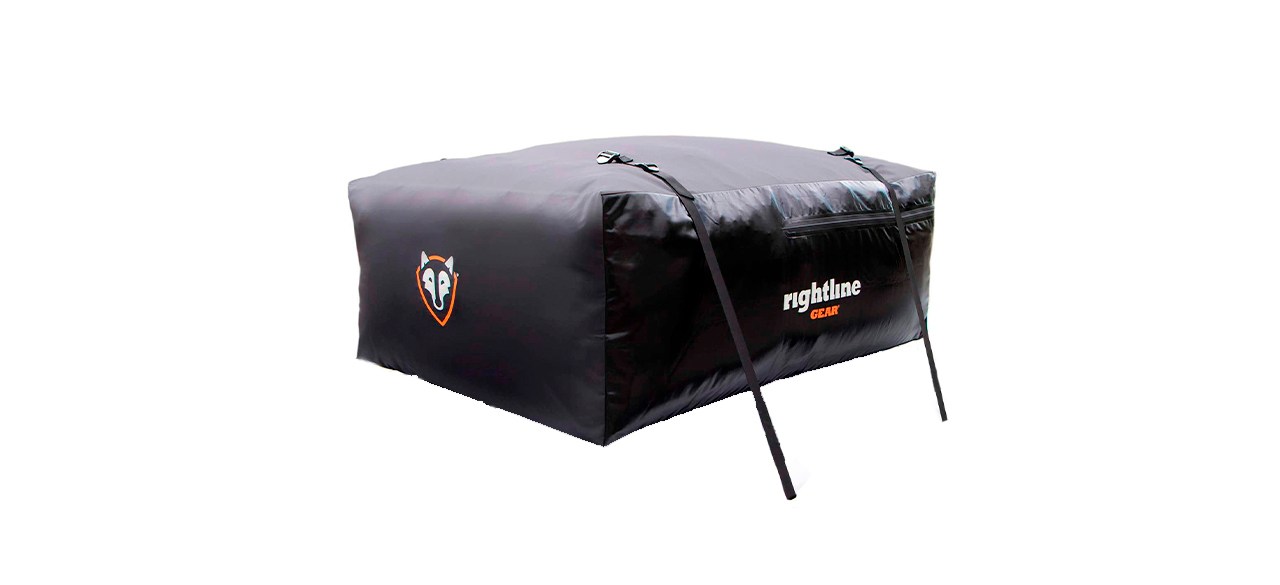 Rightline Gear Sport 3 Waterproof Rooftop Cargo Carrier
Thanks to its welded seams, you can be sure this soft-sided roof box is sturdy, even though it isn't made from hard materials. It simply straps onto the roof rack, so installation could hardly be simpler.
Sold by Amazon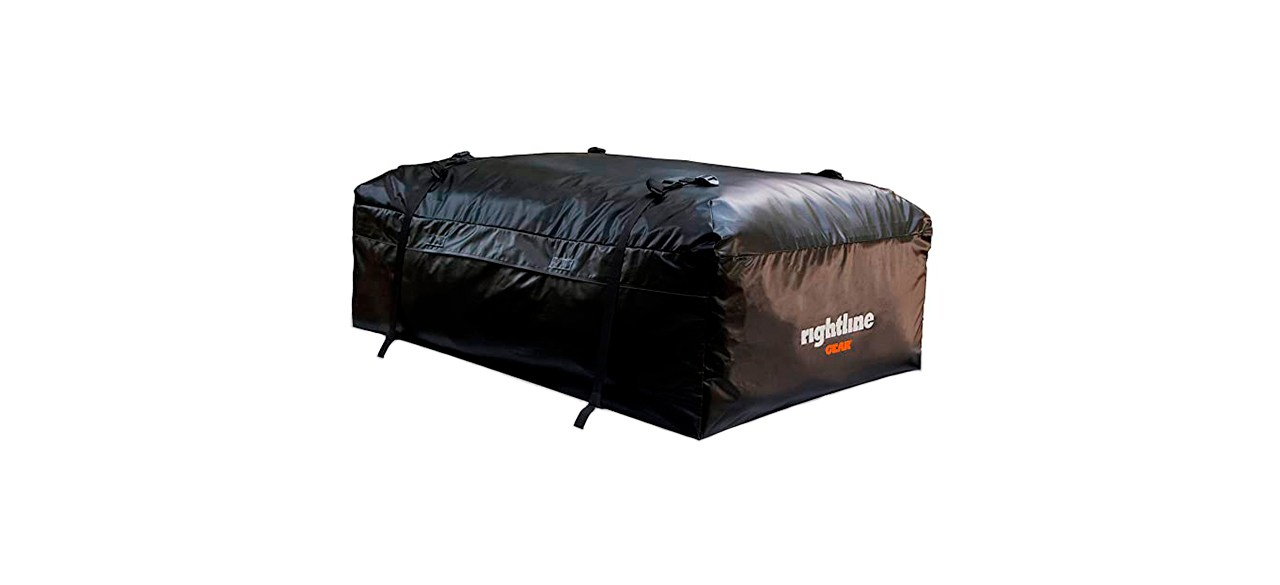 Rightline Gear Ace 2 Rooftop Cargo Carrier
Reinforced with a polyester mesh, this is a highly durable soft-sided cargo carrier. It's made of a UV-protected fabric, which reduces fading and degradation over time. The 15 cubic foot capacity is roomy enough for long trips or plenty of sporting gear.
Sold by Amazon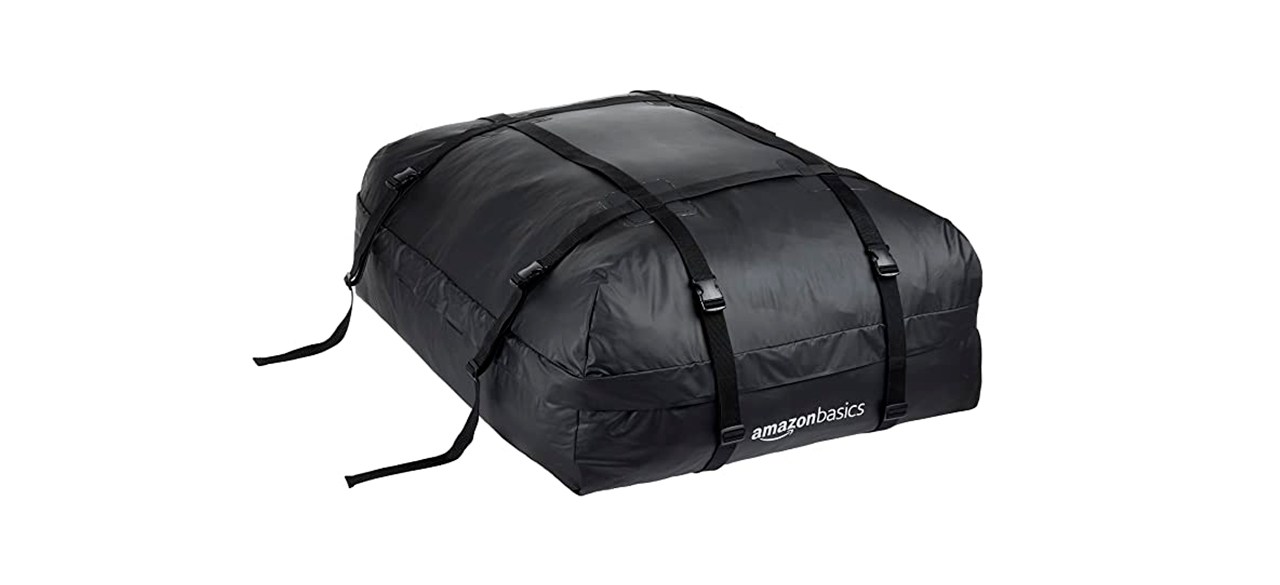 Amazon Basics Rooftop Cargo Carrier
You can fit lots of gear inside this 15-cubic-foot cargo bag. It's made of a waterproof material and has flaps over the zipper to keep rain out, whatever the conditions. It's compatible with both side bars and cross rails, but doesn't work on cars that don't have either.
Sold by Amazon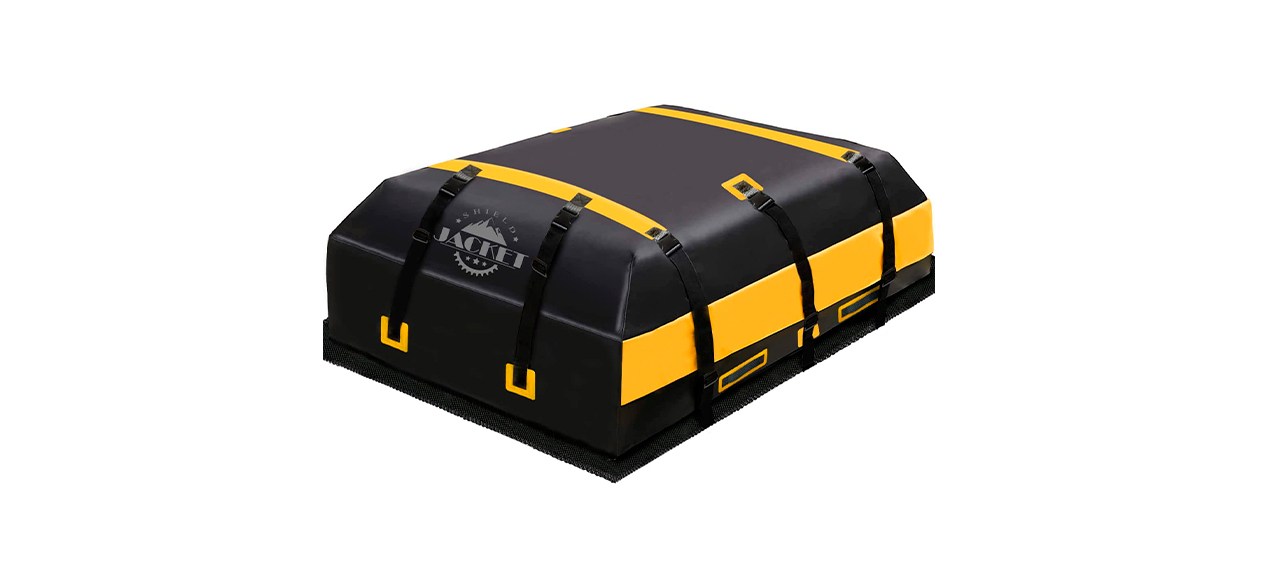 Shield Jacket Car Rooftop Cargo Carrier
What's great about this roof box is that it's compatible with cars with or without roof racks, so you can easily fit it to any car. The eight straps attach to any car securely, while the 15-cubic-foot capacity is more than enough for most adventures.
Sold by Amazon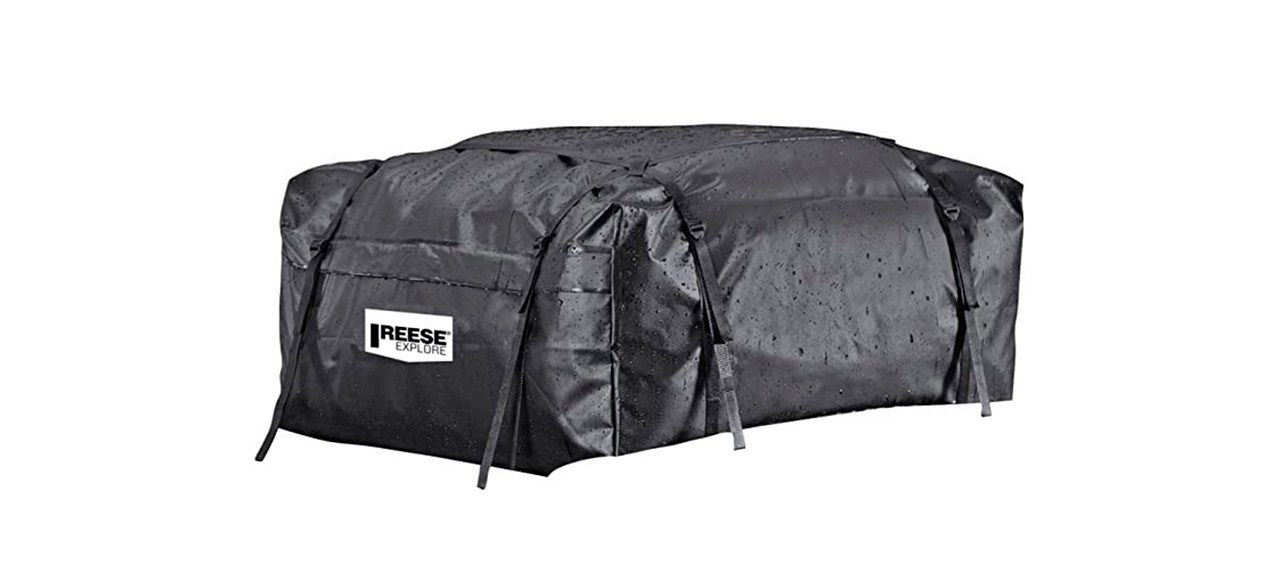 Reese Explore Rainproof Car-Top Carrier
Made from a waterproof material with sonically welded seams and protected zippers, you can rest assured your gear will stay dry inside. It fits on all cars with roof racks and has a capacity of 15 cubic feet.
Sold by Amazon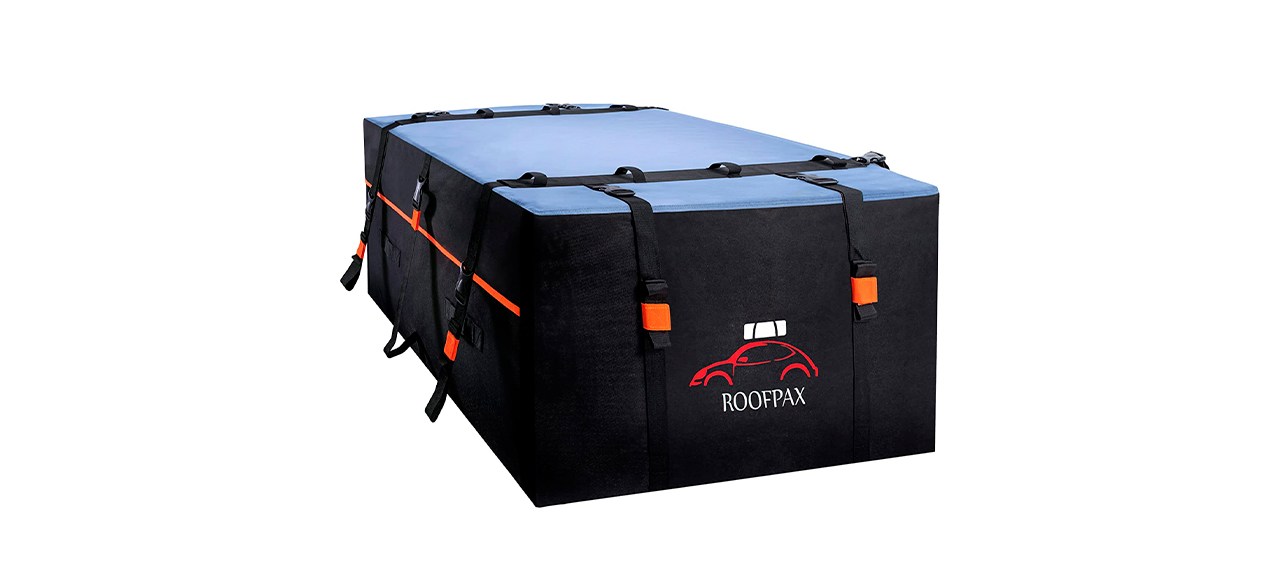 RoofPax Extra Waterproof Rooftop Cargo Carrier
Its heavy-duty construction makes this a great soft-sided cargo box for regular use. It works with or without a roof rack, so you don't need to worry about compatibility.
Sold by Amazon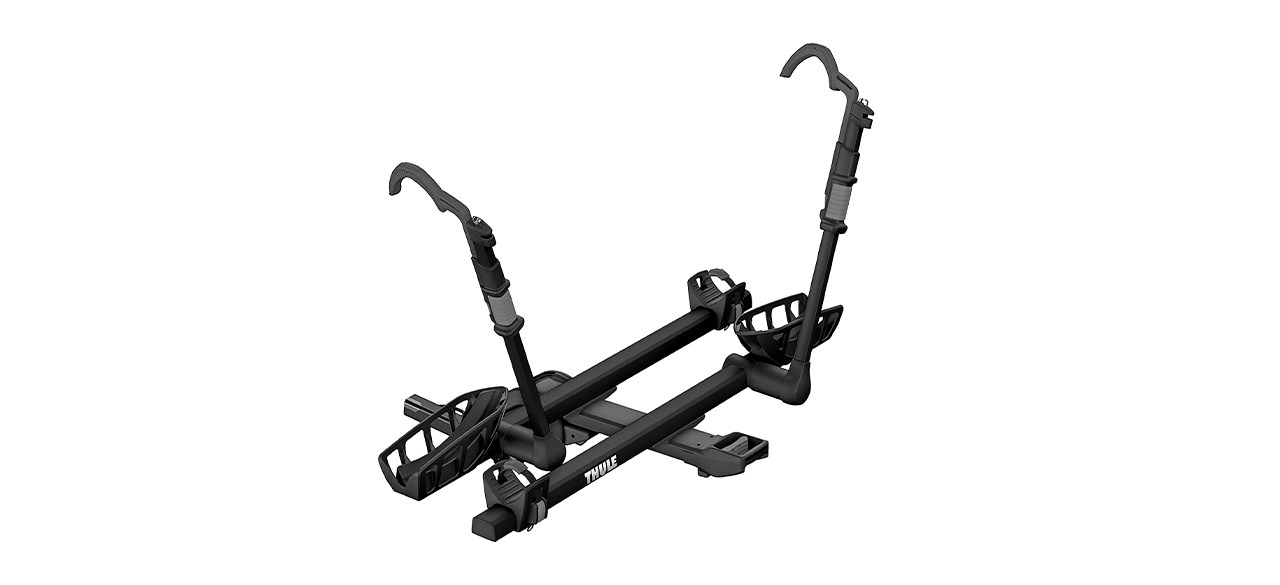 If you regularly take bikes on your adventures, you'll need a quality bike rack. This one fits on the rear of a car, so you can use it in conjunction with a cargo box. It fits two bikes of up to 60 pounds each.
Sold by Amazon
Want to shop the best products at the best prices? Check out Daily Deals from BestReviews.
Sign up here to receive the BestReviews weekly newsletter for useful advice on new products and noteworthy deals.
Lauren Corona writes for BestReviews. BestReviews has helped millions of consumers simplify their purchasing decisions, saving them time and money.
BestReviews spends thousands of hours researching, analyzing, and testing products to recommend the best picks for most consumers.
Copyright 2023 BestReviews, a Nexstar company. All rights reserved.