BestReviews is reader-supported and may earn an affiliate commission. Details.
Organize your basement and attic easily by following these expert tips
Organizing and cleaning a space such as a basement or an attic can seem like a monumental task. However, there are a few ways to ease the stress of organizing your basement and attic.
BestReviews cleaning expert Ketia Daniel weighed in on the best way to approach organizing your attic or basement. She also shared some of her favorite products to help you optimize the time you spend organizing and cleaning your home.
Tips for organizing your basement or attic quickly
Daniel said the best way to organize your basement or attic quickly is by decluttering.
"Basements are a tricky area," Daniel said. "So many of us use it to entertain as well as for storage. I recommend starting by decluttering. Once you declutter, determine what areas will be used for what."
Regarding attics, Daniel said, "Attics can be the most out-of-site out-of-mind area in a home, and this makes it even more important to keep it organized. First, think of what is currently stored in your attic. Before organizing, it is always best to go through your items to determine what you'd like to keep and what to get rid of or donate."
Best organization and storage products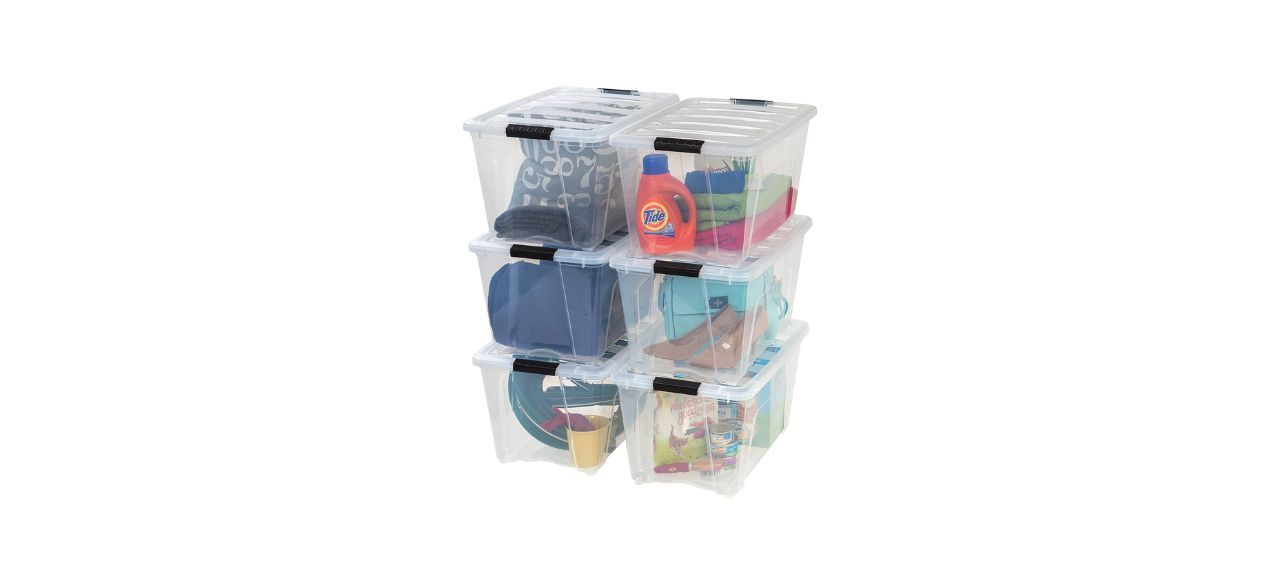 Iris USA 53-quart Plastic Storage Container Bin
These plastic bins have a clear design that lets you quickly identify what you keep in each one. It comes with six containers, each with a secure lid and latching buckles to protect the contents, and the built-in pull-out handles on the bottom of the bins make it easy to pull them from high shelves.
Sold by Amazon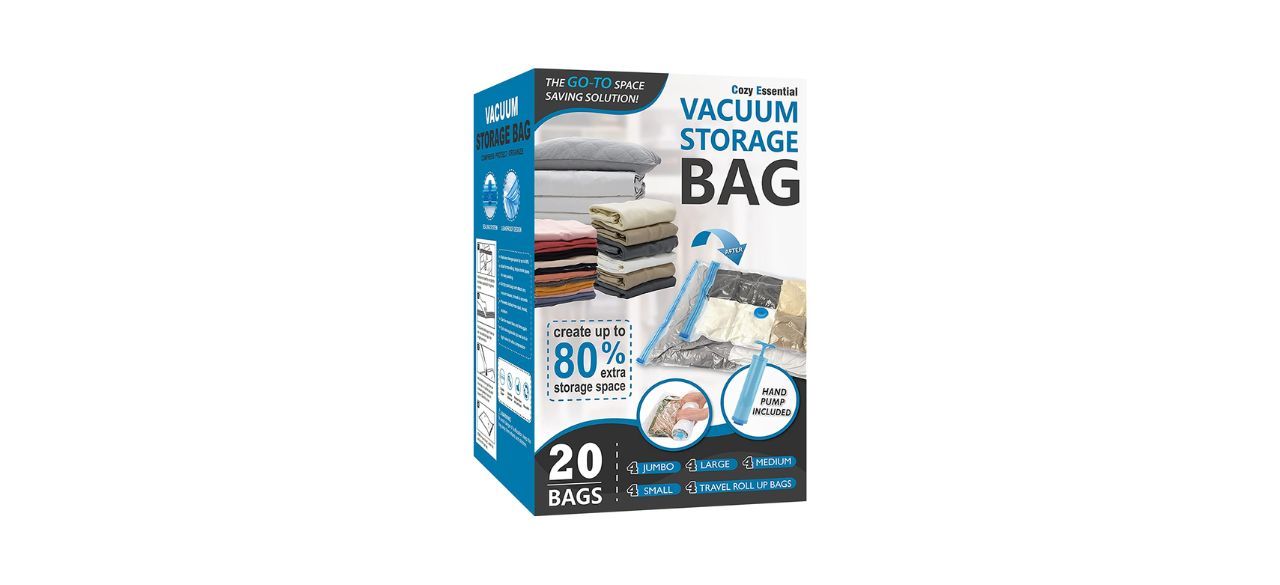 Cozy Essentials Vacuum Storage Bags
Vacuum storage bags are suitable for storing clothes, but Ketia also recommends them for holiday pillows, linen and tablecloths. These bags come with a pump, a triple-seal turbo valve, and a double-zip seal design for keeping air out. It comes with 20 reusable bags that are perfect for storage or traveling.
Sold by Amazon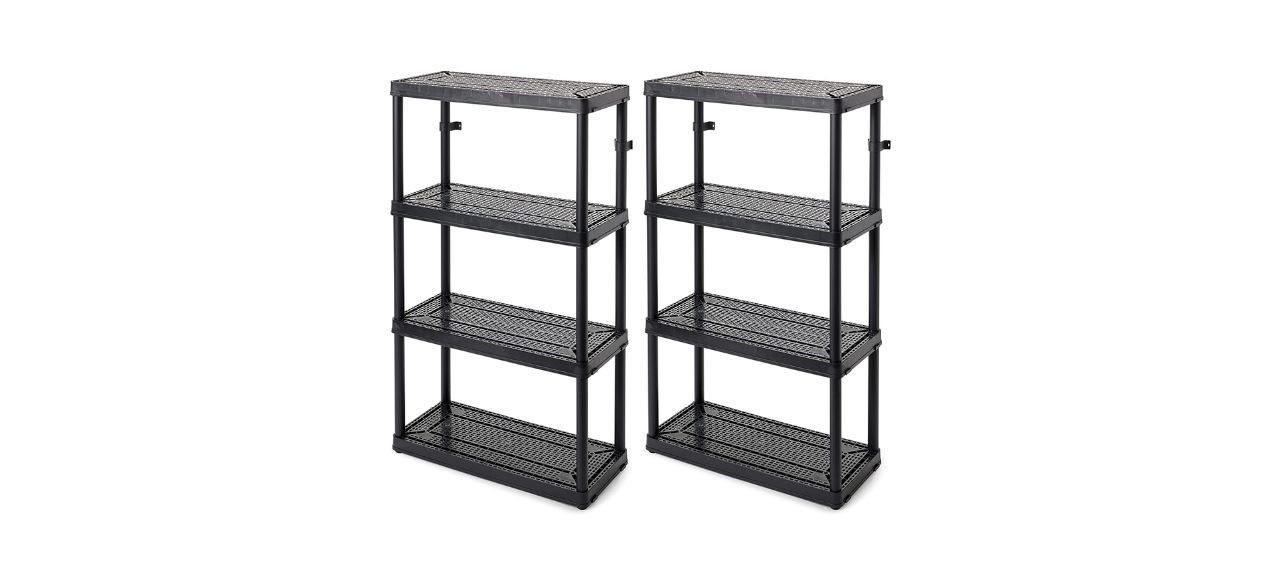 Daniel likes this shelving unit because of its sturdy build for storing heavier items such as toys and exercise equipment. It comes with two shelving units, each with four ventilated shelves equipped to handle 100 pounds each. Plus, they come with wall-mounting brackets to prevent tipping over.
Sold by Amazon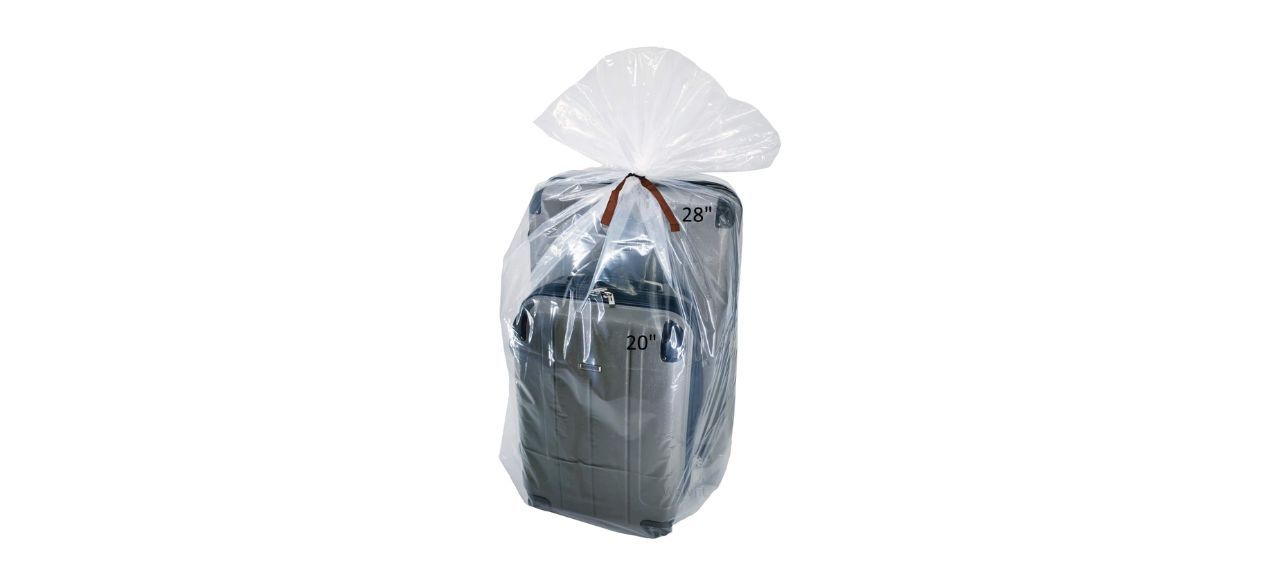 One of the biggest challenges of organizing a basement or attic is finding ways to store things without them getting damaged by dust or moisture. That's why Daniel recommends these giant storage bags for keeping your belongings safe when you're not using them. They're suitable for storing comforters, blankets, suitcases, chairs and more.
Sold by Amazon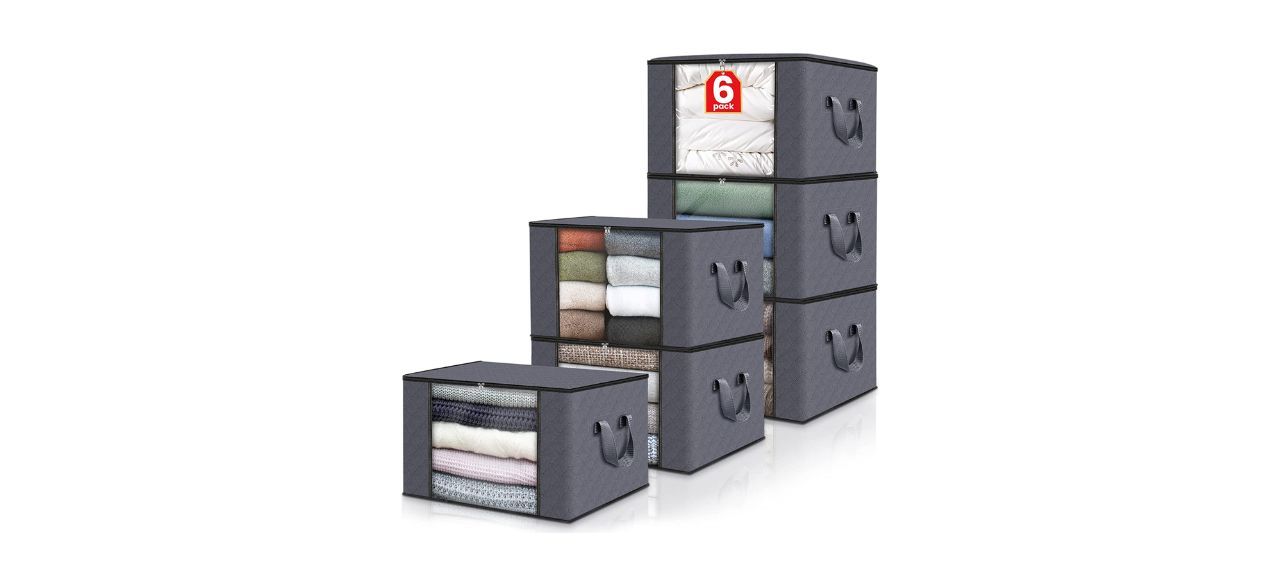 If you're looking for a convenient way to store several blankets or articles of clothing, these storage containers are a must-buy. It comes with six 60-liter containers made from breathable, odorless fabrics that'll keep your stuff feeling and smelling fresh when ready to use them. Plus, each bin has a see-through window and two-way zippers.
Sold by Amazon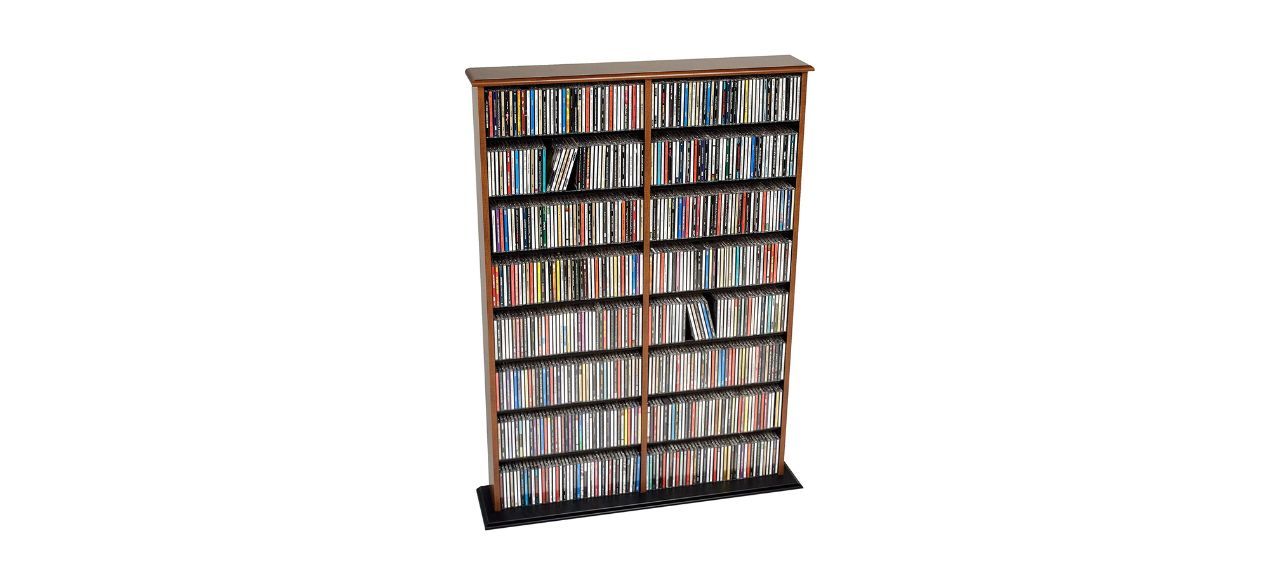 Prepac Double-Width Wall Storage
Instead of having numerous boxes filled with books and other media, such as CDs and DVDs, a media storage unit can provide a flattering look for any basement. It has a central divider, and the compact design means it won't take up too much space in your home.
Sold by Amazon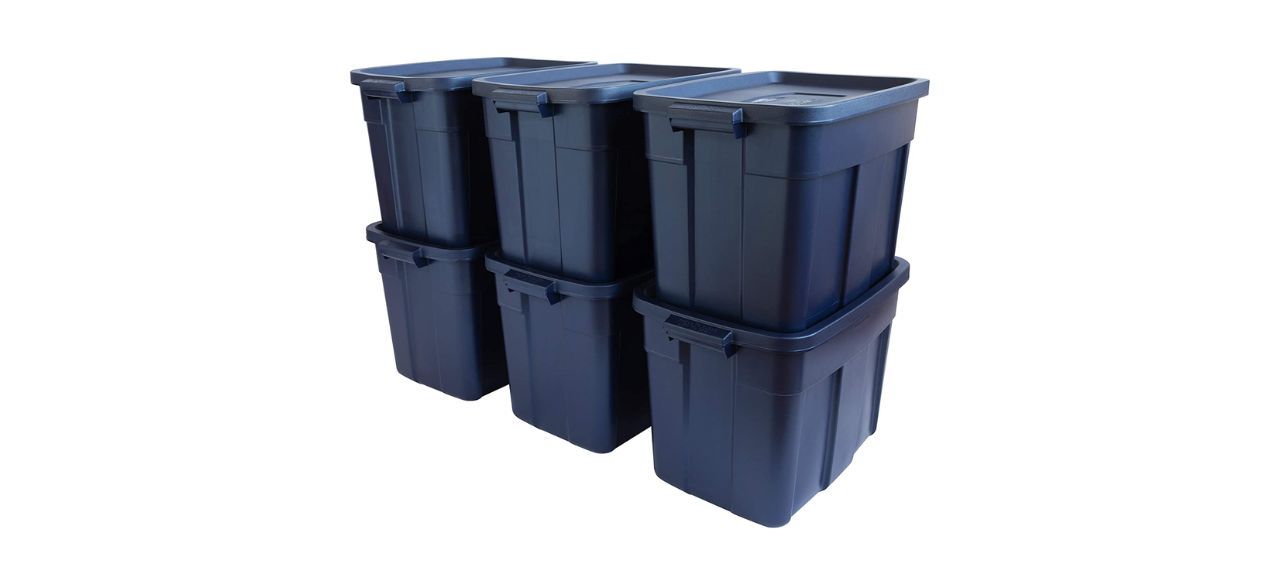 Rubbermaid Roughneck️ Storage Totes
These 18-gallon storage containers are big enough to fit several articles of clothing, blankets, toys, decorations and more. The heavy-duty build keeps contents secure and makes them ideal for transporting your stuff to a different room or location. Plus, they can withstand temperature changes from 0 to 110 degrees.
Sold by Amazon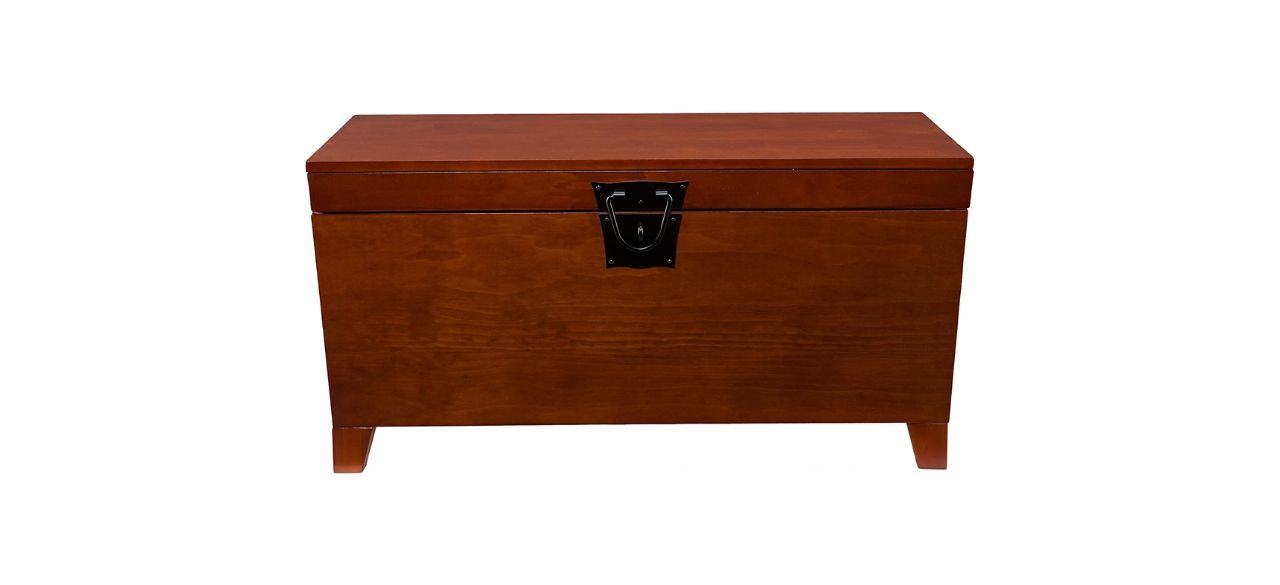 Southern Enterprises Pyramid Trunk Cocktail Table
If some things are lying around your attic or basement that you'd prefer to access more quickly, a storage trunk is an excellent place to keep them. This bench doubles as an elegant cocktail table with a mission oak finish and provides enough storage for throw blankets, board games and more.
Sold by Amazon
Rubbermaid Cleverstore Holiday Storage Containers
Christmas decorations can take up a lot of room in your attic or basement, especially if they're not stored properly. That's why it's a good idea to use these holiday storage containers to keep your decorations during the offseason. The strong latching lids protect your stuff, and the clear design lets you see what's in each container.
Sold by Amazon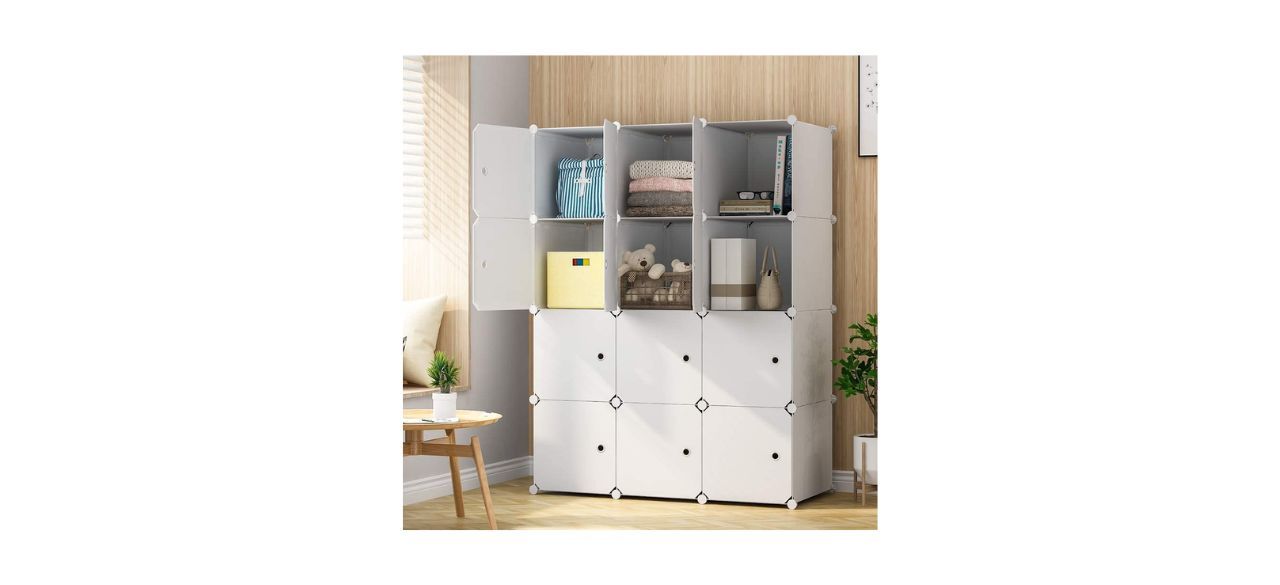 Keeping your stuff in boxes or containers is fine, but it can make it challenging to keep track of where everything and retrieve specific items when you need them. That's what makes this large cube storage organizer perfect if you want quick access to things such as blankets, toys, bags and shoes.
Sold by Amazon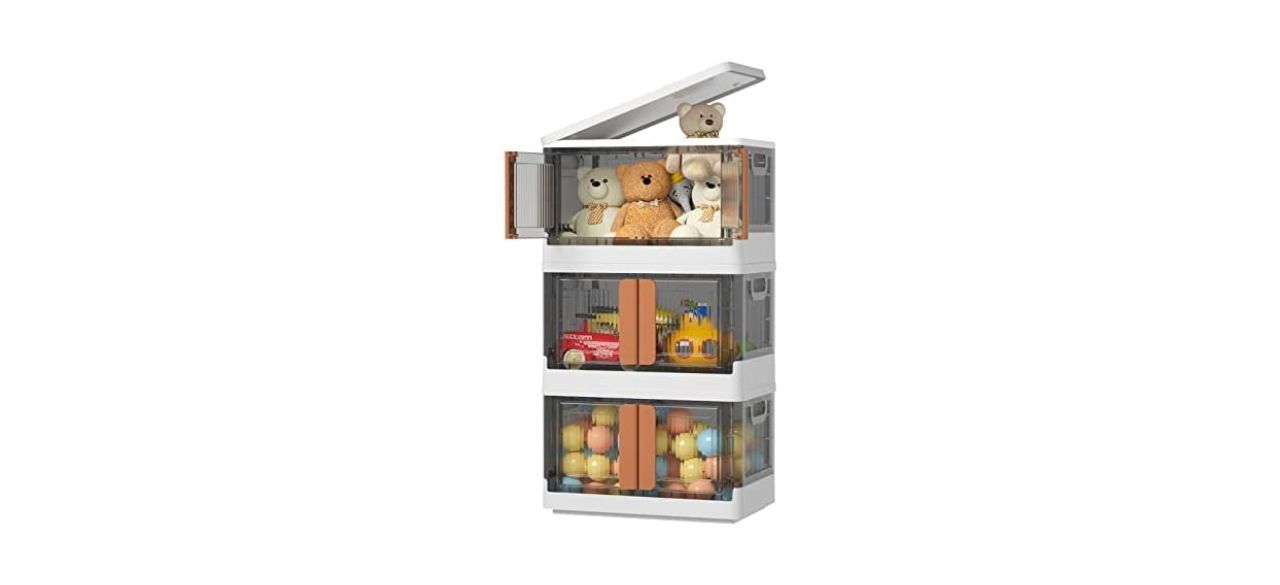 Haixin Closet Organizer and Storage Bins
This storage unit is perfect for keeping toys, decorations, hats and clothing. It has a collapsible design that folds flat when you don't want to use it, so it won't take up too much space in your home and can hold up to 100 pounds.
Sold by Amazon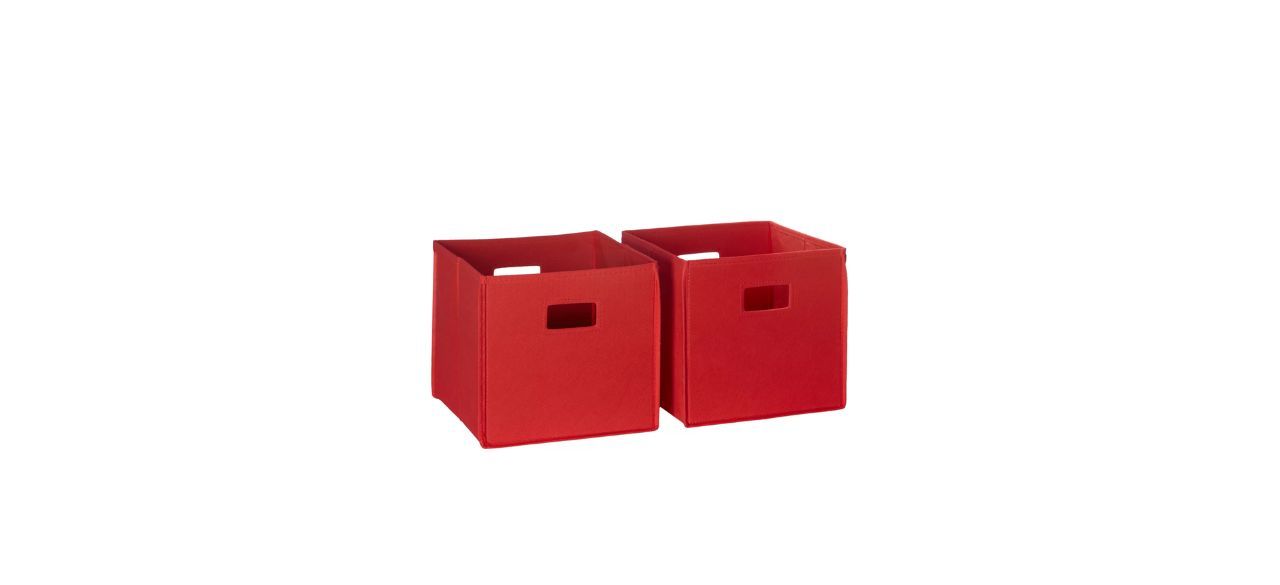 Isabel and Max Eleuterio Fabric Bin
These folding storage bins are straightforward but excellent for keeping small items such as school and office supplies. They have convenient carrying handles and a solid-hued fabric design available in several colors, so you can choose one that matches your basement decor.
Sold by Wayfair
Want to shop the best products at the best prices? Check out Daily Deals from BestReviews.
Sign up here to receive the BestReviews weekly newsletter for useful advice on new products and noteworthy deals.
Kevin Luna writes for BestReviews. BestReviews has helped millions of consumers simplify their purchasing decisions, saving them time and money.