This is an archived article and the information in the article may be outdated. Please look at the time stamp on the story to see when it was last updated.
While smartphones have taken on the roles of many standalone devices, people are finding a newfound appreciation for doing some things the old fashioned way. Whether you want one less reason to look at your phone or just like to keep things simple, you might be surprised at how much value there is in keeping an alarm clock by your bedside.
While you can't use one to check your email or chat with friends, alarm clocks provide refreshing, focused functionality in today's world of complex electronics and incessant notifications.
In this article: Peakeep Twin Bell Alarm Clock, Jall Wake Up Light Sunrise Alarm Clock and Sharp Digital Alarm Clock.
Why use an alarm clock instead of a smartphone?
Readability: Unlike your phone, you can look at an alarm clock from across the room and immediately see what time it is. Some clocks can also project their display on a wall or ceiling to make the time even easier to read at a glance.
No distractions: We've all picked up our phone intending to quickly check the time or weather, only to be sucked in by distractions. With an alarm clock, you won't waste time getting the information you're after and moving on.
Local radio stations: Most digital alarm clocks include an AM/FM radio tuner. You can click on the radio to get immediate access to local news and check up on traffic reports without having to navigate any apps or menus.
Reliability: Forgetting to charge your phone overnight can lead to a chaotic morning. No such trouble with a corded alarm clock. One that features a backup battery will also keep on ticking even if there's a power outage.
Alarm clock health benefits
Research has proven that using devices at night can adversely affect sleep quality. Using an alarm clock, you can leave your phone in a different room and keep the temptation of social media or YouTube rabbit holes at bay.
Alarm clock features
Wake-up light
If you prefer to be woken up gently, as opposed to jostled out of your slumber, consider a clock that features a wake-up light. These lights gently increase their brightness to mimic the rising of the sun, letting you wake up naturally. Many also play gentle sounds that further ease your transition.
Battery backup
Look for a clock that lets you install batteries in case the electricity goes out. This way you can be assured that you'll wake up on time even if the power company decides to do some inconvenient maintenance.
USB ports
If you must keep your phone beside your bed, choose a clock that includes a USB port or two for charging so you can free up an additional wall outlet.
Smart features
Your alarm clock doesn't have to skimp on modern features. Many are available that let you see weather information, connect to apps or even keep track of fitness and wellness goals.
Analog operation
With retro all the rage, analog alarm clocks have gone from antique to chic. Analog clocks need to be manually set and usually feature a mechanical bell for an alarm. Their lack of a snooze button is also great for people who tend to abuse that feature.
Best alarm clocks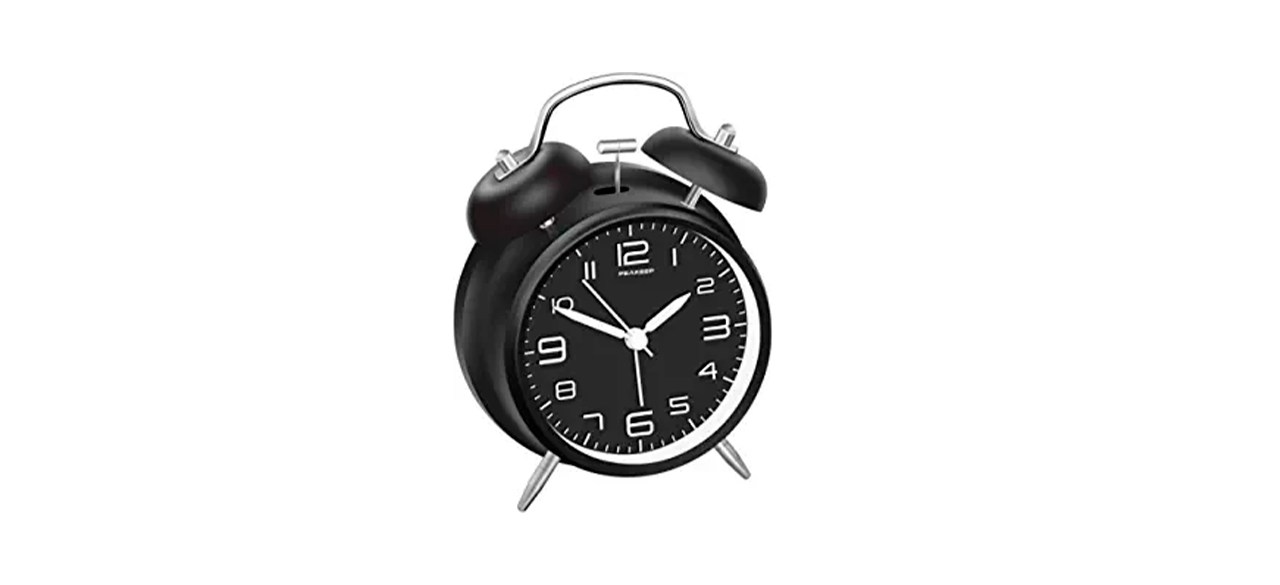 This classy-looking clock is fully analog and uses two bells to sound its alarm. Available in five colors, it's as fashionable as it is functional.
Sold by Amazon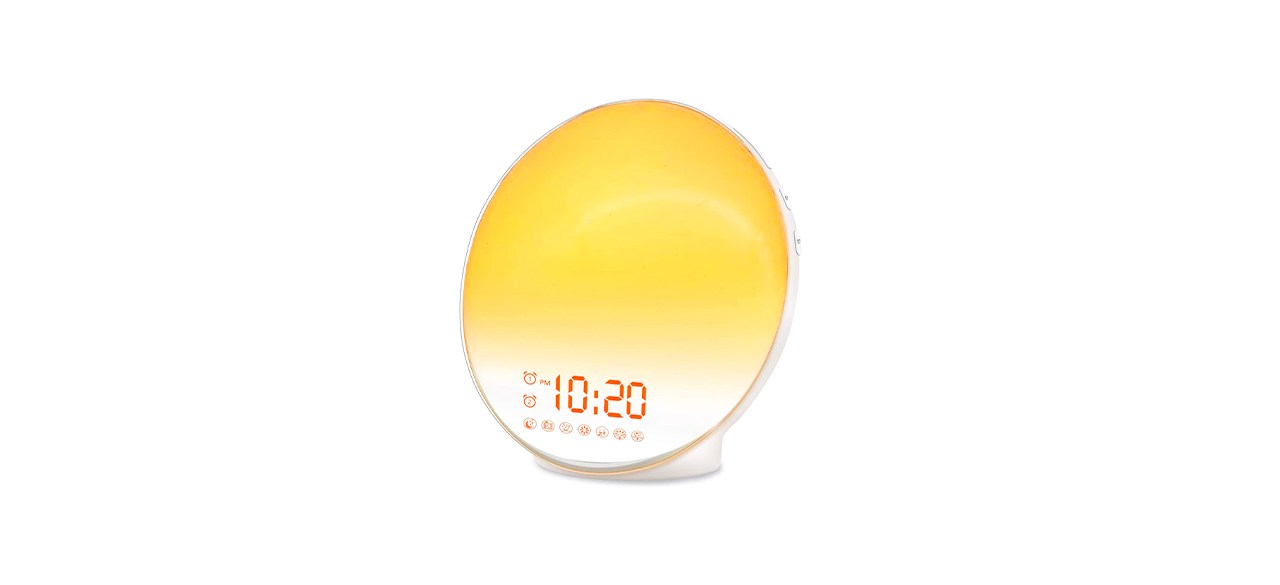 Jall Wake-Up Light Sunrise Alarm Clock
This clock slowly fills the room with a warm light to help you wake up naturally. It can be used as a nightlight, glows in seven colors and features a selection of soothing soundscapes.
Sold by Amazon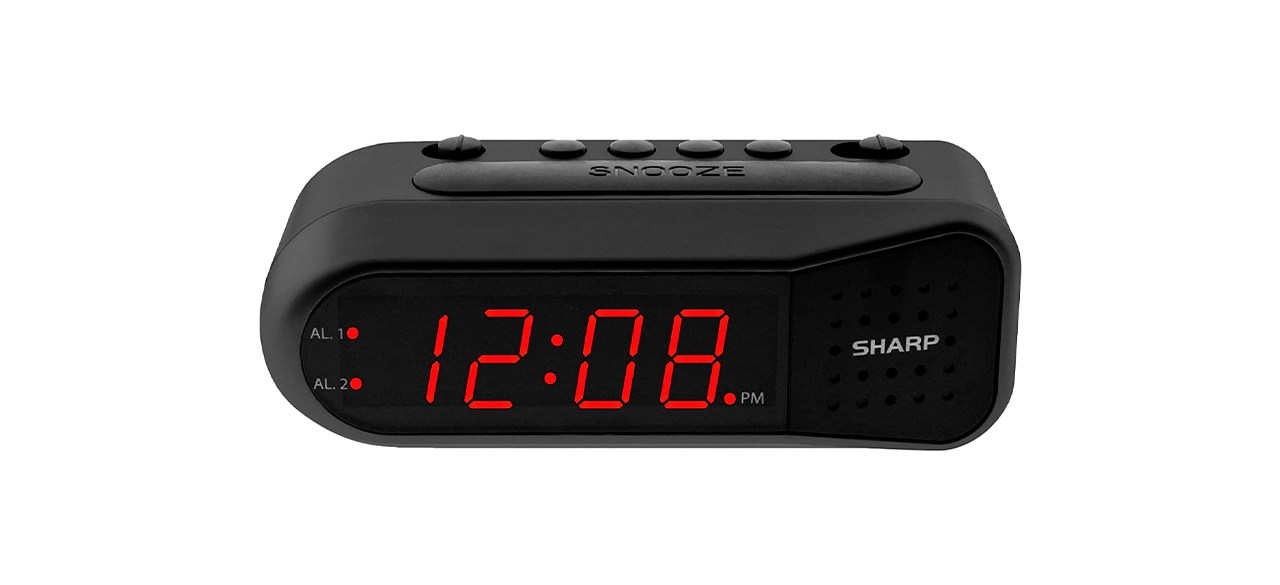 A large red display takes up most of this clock's front panel, making it easy to see from across the room. It features backup battery power and an alarm that starts quiet and grows increasingly loud to avoid startling you.
Sold by Amazon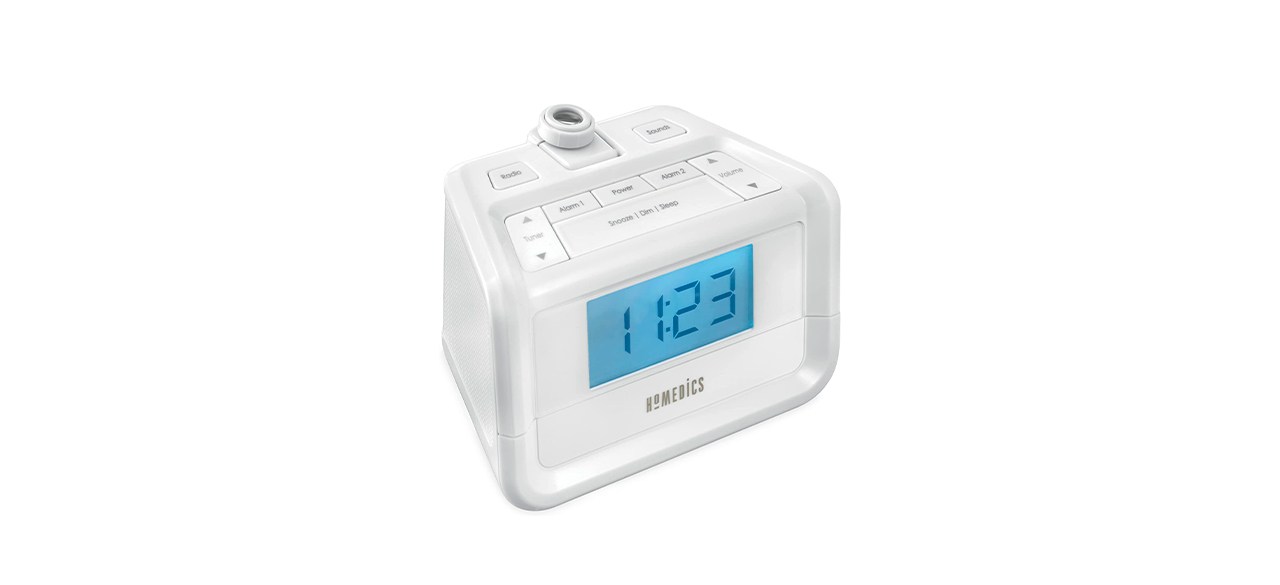 Homedics Sound Machine and Alarm Clock With Time Projection
You can view the time on your ceiling with this clock's adjustable projector. It features eight comforting nature sounds, and its backlit display glows a gentle blue.
Sold by Amazon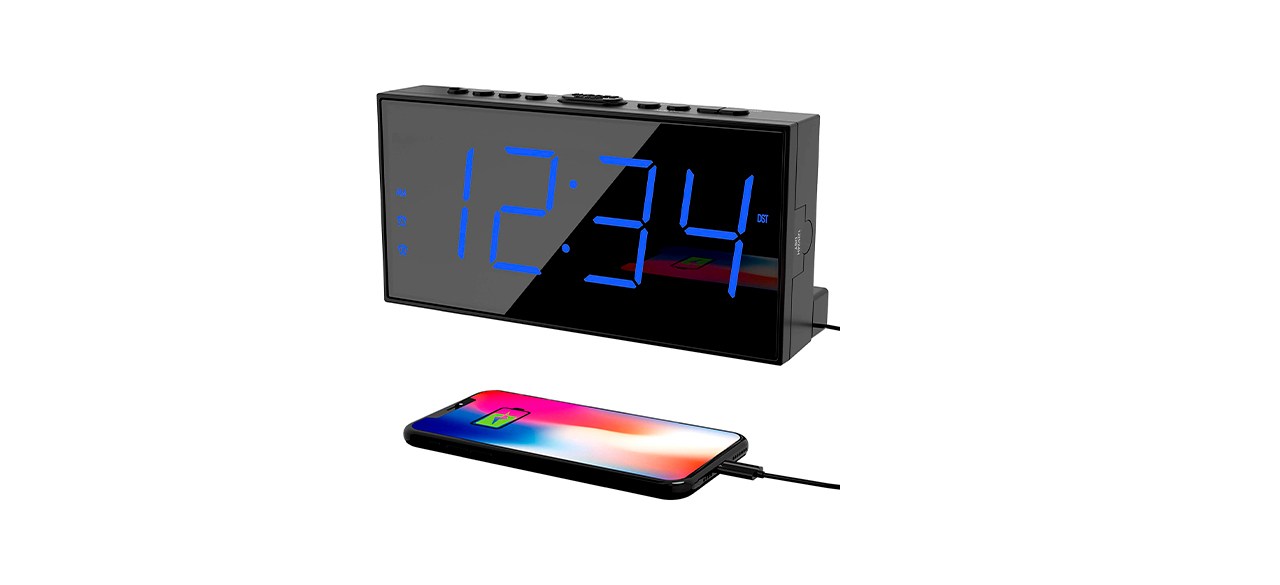 Pplee Digital Dual Alarm Clock for Bedroom
Large numbers make this basic, no-frills alarm clock easy to read. You can set two different alarms and adjust the brightness of its display.
Sold by Amazon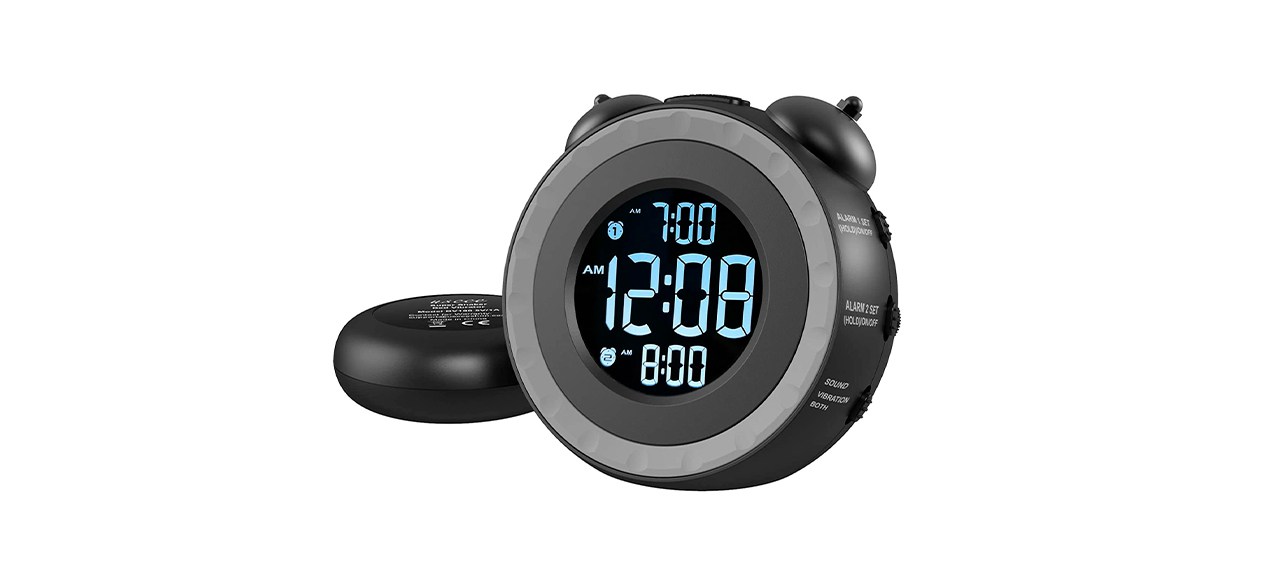 Uscce Loud Dual Alarm Clock with Bed Shaker
For heavy sleepers, this unique alarm clock includes a vibrating component you can place under your pillow or mattress to shake you awake. It comes in four styles, and you can program two separate alarms.
Sold by Amazon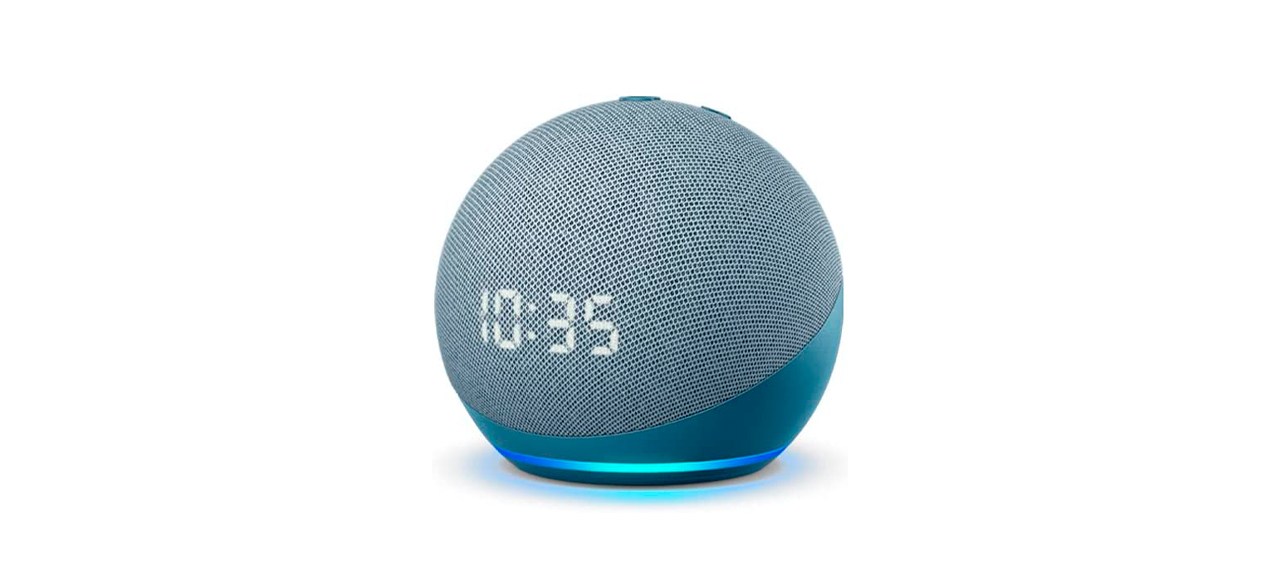 For those who don't want to miss out on connectivity and smart features, the Echo Dot smart speaker and clock delivers. You can listen to music, set your alarm or control other connected devices with voice commands through Alexa.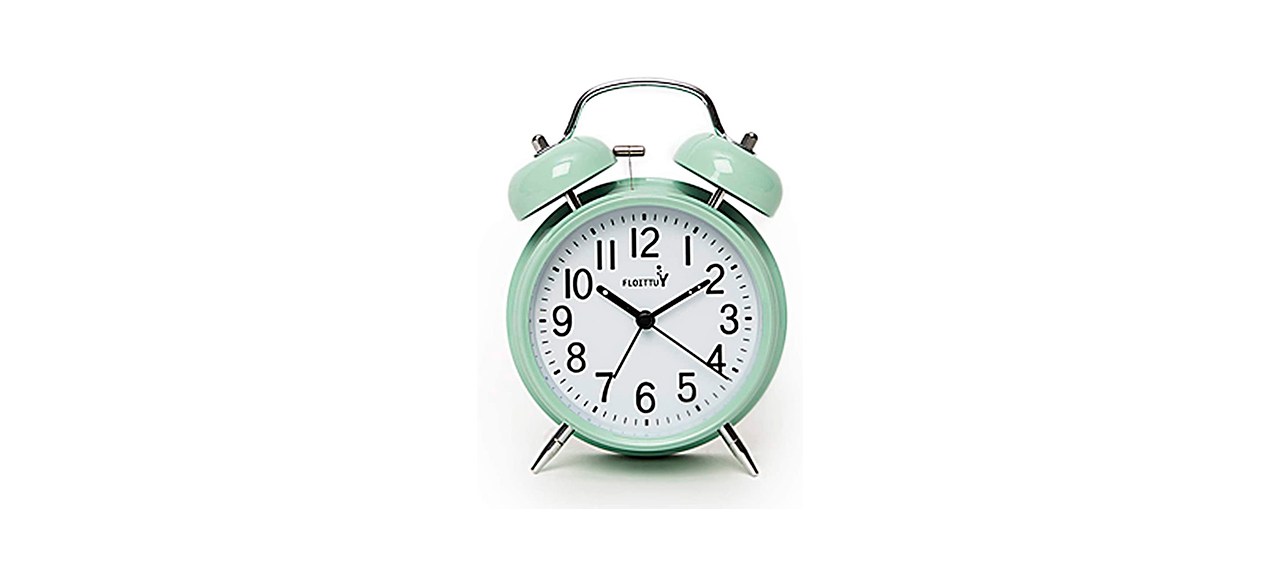 Floittuy Twin Bell Alarm Clock with Backlight
Traditionalists need look no further than this vintage-style analog alarm clock. It comes in six colors, looks great on a desk or nightstand and features an extra loud alarm for deep sleepers.
Sold by Amazon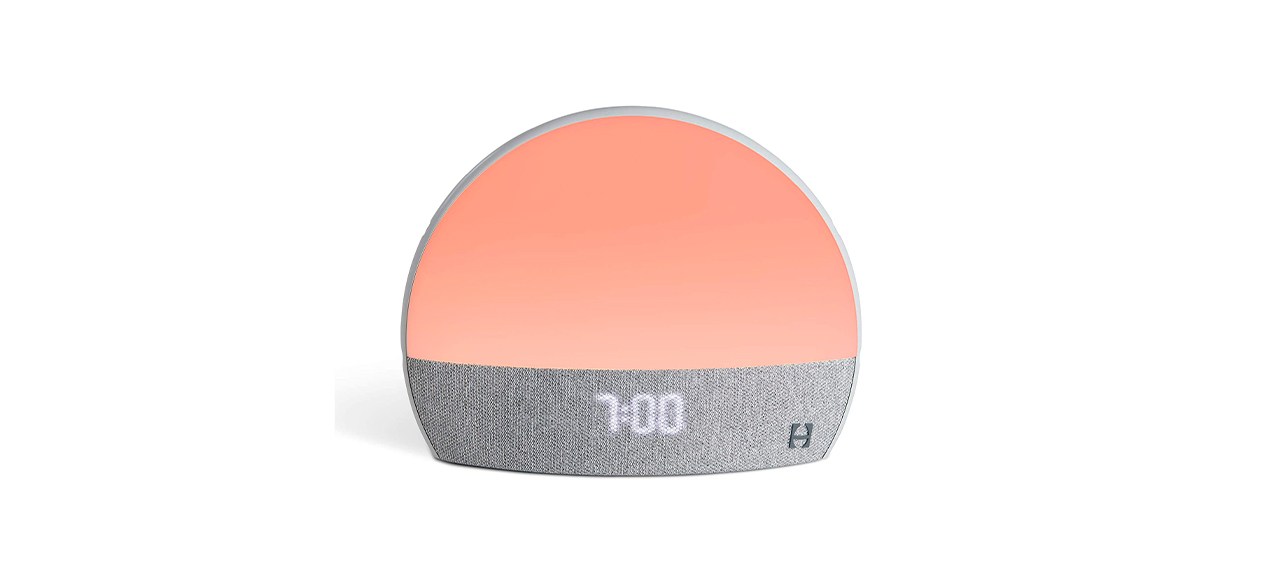 Hatch Restore Wake-Up Clock and Sound Machine
This clock's large light and cloth base give it a warm, welcoming look. You can program its wake-up light, nature sounds, alarms and colors via touch controls or through its app.
Sold by Amazon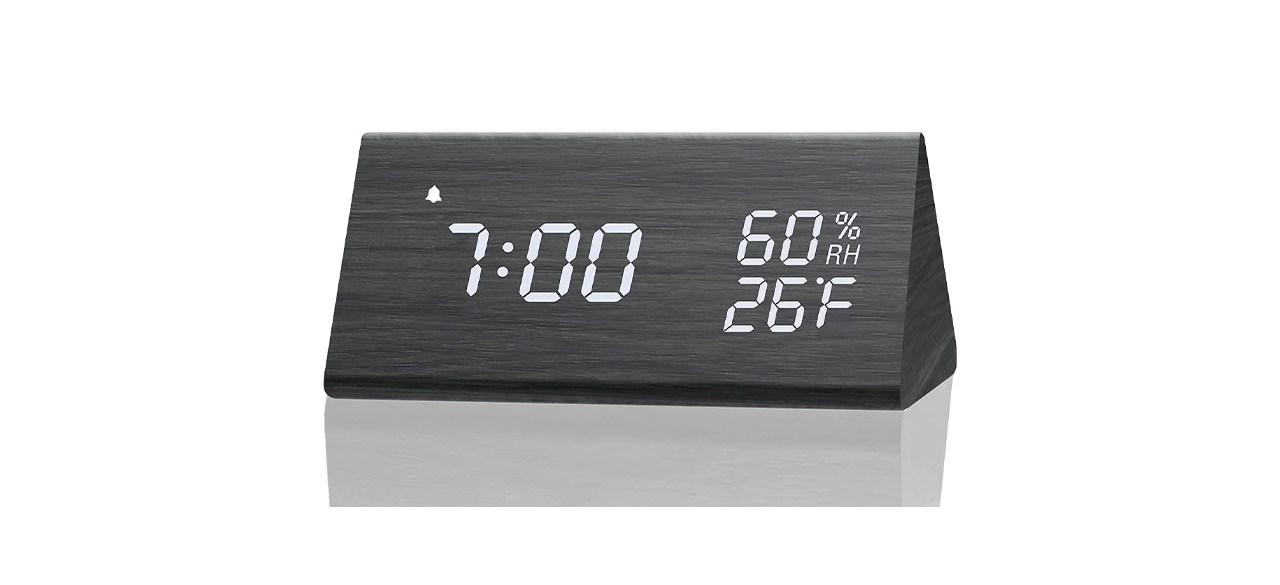 Jall Digital Alarm Clock With Wooden Electronic LED Time Display
This trendy clock offers a modern look and comes in four faux wood finishes. You can adjust its display to your preferred brightness, set three different alarms and even check the temperature and humidity.
Sold by Amazon
Want to shop the best products at the best prices? Check out Daily Deals from BestReviews.
Sign up here to receive the BestReviews weekly newsletter for useful advice on new products and noteworthy deals.
Derek Walborn writes for BestReviews. BestReviews has helped millions of consumers simplify their purchasing decisions, saving them time and money.
BestReviews spends thousands of hours researching, analyzing, and testing products to recommend the best picks for most consumers.
Copyright 2023 BestReviews, a Nexstar company. All rights reserved.