This is an archived article and the information in the article may be outdated. Please look at the time stamp on the story to see when it was last updated.
IN THIS ARTICLE:
Fly fishing is different enough from regular fishing to warrant its own category. It's a level-up, and it adds a degree of difficulty in a variety of ways. Some people relish the challenge, while others are content to fish as they've done since they first learned. In short, fly fishing attracts a certain breed of anglers — it's not for everyone. If you want to step up your game, you need different gear and need to know why they're important for your success.
Why is fly fishing different?
For every angler you ask you get a different answer, but fundamentally, it's in the cast. The rod is longer and lighter than a typical rod and the fly is much lighter than the lures and bait you use in other types of fishing. Additionally, the line is heavier. In essence, when you're fly fishing, you cast the line rather than cast the bait. This can be difficult for beginners and requires a bit of practice to get it right. Some anglers who've been at it for many years still have trouble. It's about presentation and getting the featherweight fly to mimic the behavior of an insect on or in the water, depending if you're dry fly fishing or wet fly fishing.
Essential pieces of gear for fly fishing
While there's other gear you may want when fishing, such as sunglasses, sunscreen, insect repellent, a hat, fishing pliers, a landing net and more, this list of items is specific to fly fishing. It includes the basic essentials for the activity.
Rod: When shopping for a fly fishing rod, look for something that's lighter, longer, thinner and more flexible than a typical rod. It needs to be flexible to transfer energy to the cast in an almost whip-like motion.
Reel: A fly fishing reel is a somewhat passive piece of equipment. It holds your line, so it must be a good match for your line and provide a good balance for your rod. It's important for your reel to have a quality, adjustable drag system. This can keep the line from over-spooling, which can cause tangles when you pull in the line.
Line: The fishing line you choose ultimately determines how successful you are at fly fishing. There are many factors to consider, such as if you want the line to float or sink, but it's crucial that the line matches the rod. This is fairly simple, as a 5-weight line is what you need for a 5-weight rod.
Leader and tippet: In fly fishing, the leader and the tippet make the transition from the thick, brightly colored line — that would scare the fish away — to the fly. The leader starts out heavy and tapers down over about 9 feet, while the tippet is very light but still strong. The goal of the tippet is to have something attached to the fly that the fish doesn't notice.
Flies: The flies are what the angler manipulates to trick a fish into thinking there's a live insect on or in the water that would make a great meal. Lighter flies stay on top of the water for dry fly fishing, while heavier flies are used for wet fly fishing or streamer fly fishing.
Boxes: Fly boxes are hold and keep your flies organized. If you buy an assortment of flies, many times a fly box comes with them. Many boxes are clear so you can see your flies while they're still sealed and protected. It's important for your fly box to be rugged, latch securely and hold your flies firmly in place during transit.
Waders: It's possible (and sometimes desirable) to fish from the shore. But at some point, you're going to want to step into that water and immerse yourself in the sport. To do that, you need a quality pair of fly fishing waders. They keep you warm, safe and dry, whether you only go in up to your ankles or you travel all the way out to waist-deep territory.
Vests: Fly fishing vests are wearable luggage. They have numerous pockets to carry everything you need to have within arm's reach, from your phone to a multitool. It also protects you and keeps you comfortable by giving you an added layer of warmth in cool weather and adequate ventilation in warm weather.
Best fly fishing gear
Redington Path II Fly Fishing Combo
If you're new to fly fishing, this combo comes with a rod, reel and line. You can't make a mistake by purchasing a noncompatible element. It is portable, has medium-fast action and offers smooth casting. It comes in four pieces for easy transport.
Sold by Amazon and Dick's Sporting Goods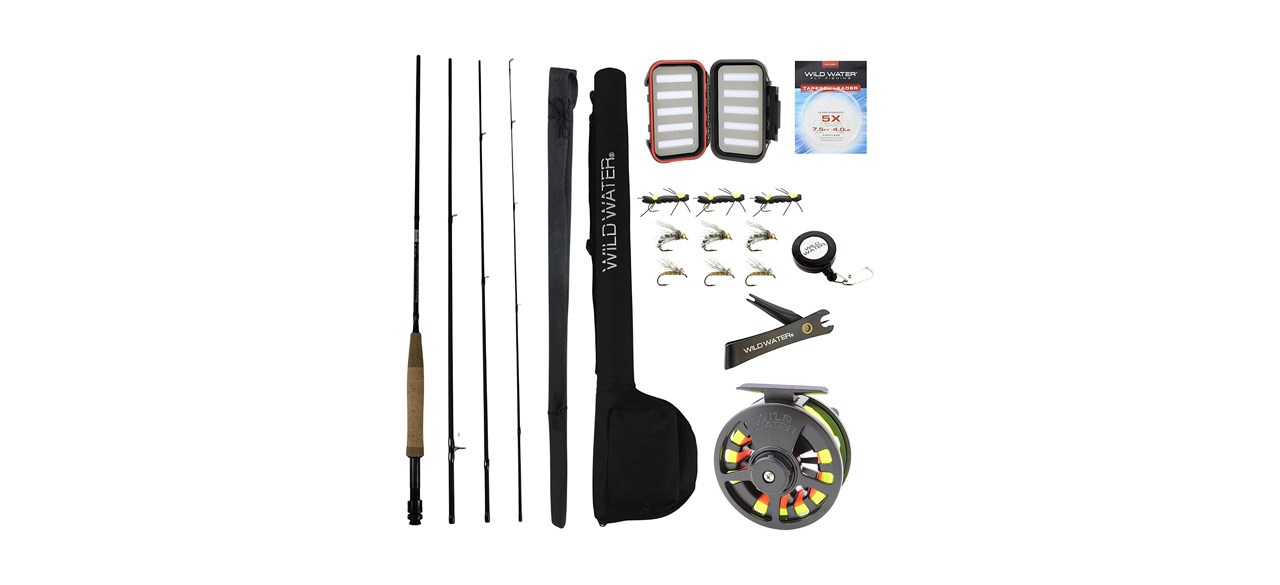 Wild Water Standard Fly Fishing Combo Starter Kit
This comprehensive fly fishing set is lightweight and has a 9-foot rod made of black graphite. The kit includes a large-capacity fly box, nine flies, line and a tapered monofilament leader. It's best for freshwater fishing, such as rivers, streams, lakes and ponds.
Sold by Amazon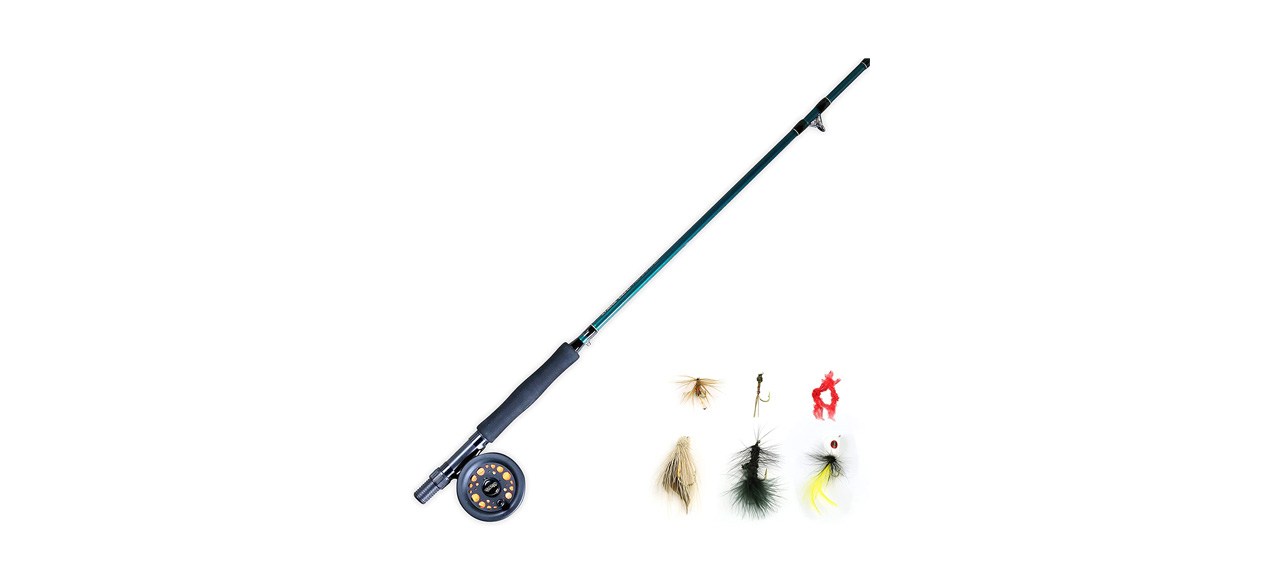 Martin Complete Fly Fishing Kit
If budget is the most important thing, this combo kit should top your list. It lets you enter the world of fly fishing for a reasonable price. The rod comes with a reel, line, leader, a six-piece tackle set and a booklet that walks you through getting started.
Sold by Amazon and Dick's Sporting Goods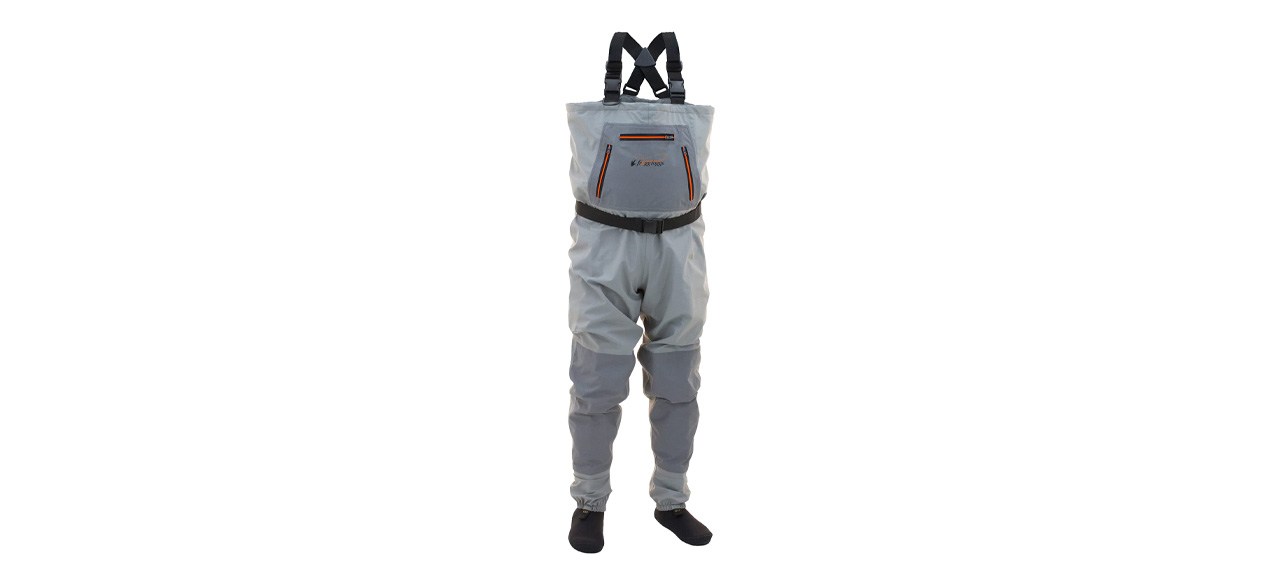 Frogg Toggs Men's Hellbender Stockingfoot Chest Wader
With this chest wader, you can fish wherever you please. It's waterproof, breathable, lightweight and abrasion-resistant. The neoprene booties have gravel guards and lace hooks. There's a large chest pocket along with two zippered hand-warmer pockets.
Sold by Amazon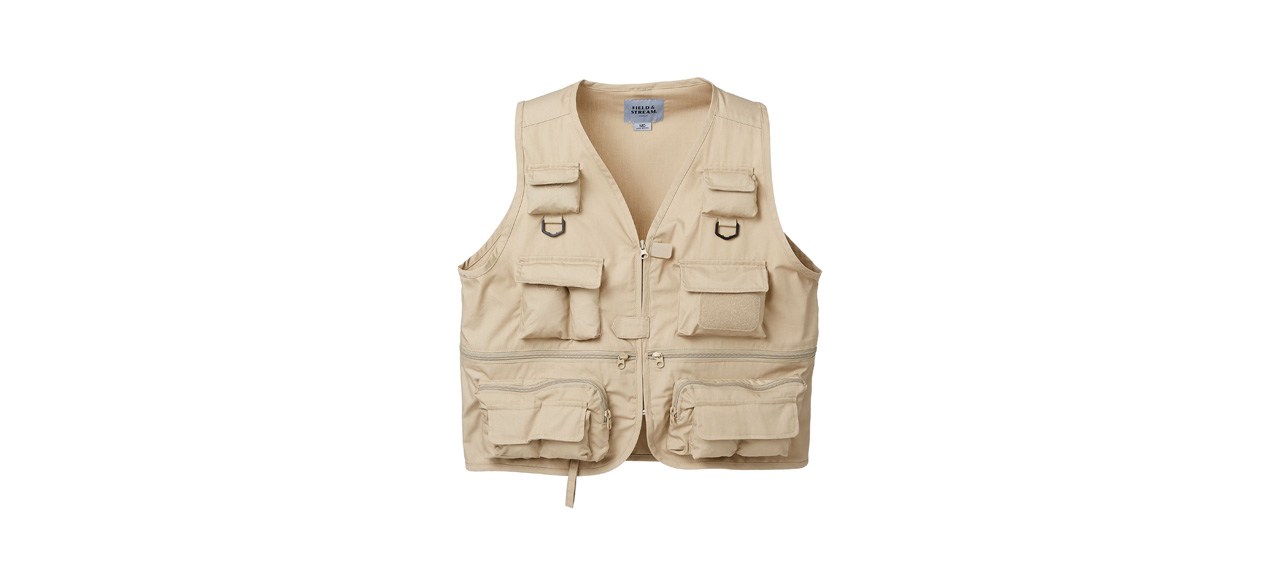 Field and Stream Men's Fly Fishing Vest
This stylish khaki vest has a front zipper closure, numerous pockets for small essentials and a hook-and-loop rod holder. It's available in sizes small through XXL.
Sold by Dick's Sporting Goods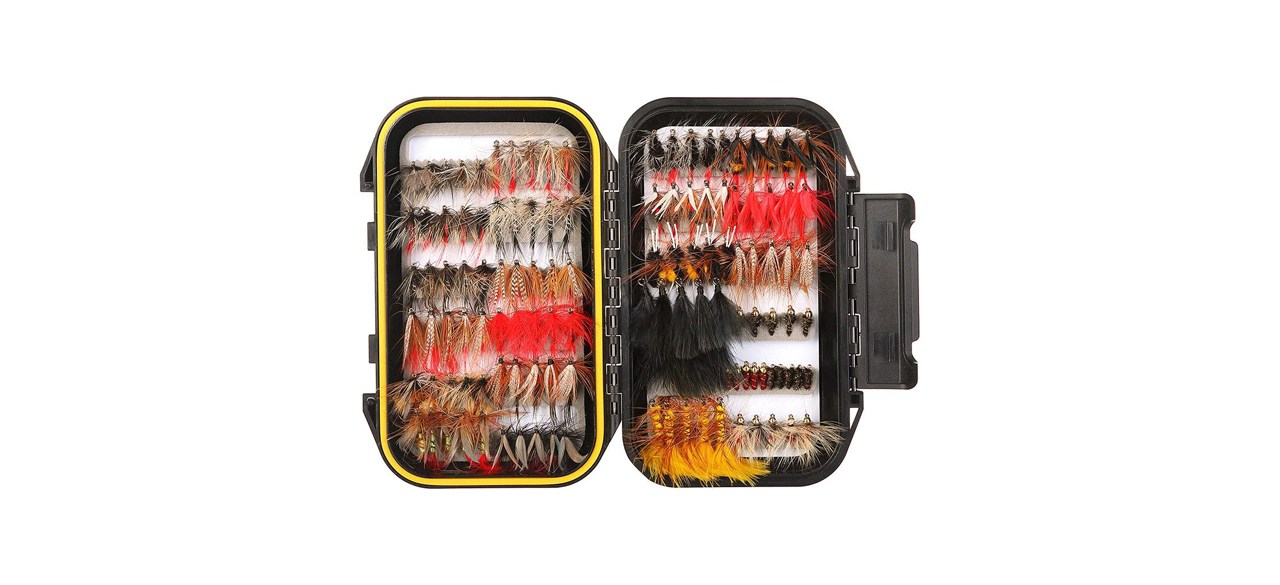 Fishingsir Fly Fishing Flies Kit
If you're new to fly fishing, you should try everything. With 120 pieces, this kit lets you do that. You get 45 dry flies, 45 wet flies, 10 streamers, 15 nymphs and five emergers. Also included is an ABS fly box with a silicone seal.
Sold by Amazon
Want to shop the best products at the best prices? Check out Daily Deals from BestReviews.
Sign up here to receive the BestReviews weekly newsletter for useful advice on new products and noteworthy deals.
Allen Foster writes for BestReviews. BestReviews has helped millions of consumers simplify their purchasing decisions, saving them time and money.
Copyright 2023 BestReviews, a Nexstar company. All rights reserved.