This is an archived article and the information in the article may be outdated. Please look at the time stamp on the story to see when it was last updated.
At its heart, fishing is a simple activity. You bait a hook, toss it into a fish-loaded body of water and wait. That doesn't mean there aren't countless ways to make fishing a more complicated and, hopefully, more successful endeavor. From fish-specific baits and lures to technologically advanced rods and reels to even special watercraft designed to get you to where the fish swim with minimal disturbance. Among the options in the latter category are fishing float tubes. These inflatable devices let you drift in the water with all your gear at hand.
In this article: Classic Accessories Bighorn Fishing Float Tube, Classic Accessories Cumberland Fishing Float Tube and Classic Accessories Togiak Fishing Float Tube.
Portability
Among the main benefits of using a fishing float tube is high portability. When deflated, you can store one inside a large backpack or duffle bag, making it a breeze to get to even the most secluded fishing spots. Or, if your fishing spot is easily accessible by car, you can inflate it before you leave home and it's still small enough to fit inside a truck bed or the trunk of a roomy car. The weight of a fishing float tube also lends itself to easy portability as most weigh somewhere between 20 to 30 pounds, though some can be as light as 10 pounds.
Storage
Most fishing float tubes are packed with storage options so you can keep anything you might need on the water close to you without needing extra packing gear. This typically means six-plus zippered pockets and the occasional fishing rod or drink holder. However, you can't usually haul your fishing gear inside those pockets. You need to fill them once you get there and inflate the tube. The best way to tackle that problem is to fill up a fishing tackle bag.
Where to use them
Fishing float tubes aren't as easy to control or as stable as other small watercraft used for fishing such as canoes or kayaks. Because of this, you should only use them in calm waters. This usually means lakes and ponds, but streams shallow enough to firmly stand in with limited currents are also a possibility.
You should never use a fishing float tube in rivers, even shallow ones, as the currents can all too easily and suddenly become too much for you to handle. At that point, you surrender to the mercy of the river, and that can lead to severe injury or even death.
Appearance and safety
A fishing float tube's appearance may seem a trifling concern, but it's actually a safety issue. The best fishing often occurs during the two hours following sunrise and preceding sunset because that's when many types of fish are at their most active and their hungriest. These times are also popular with people who own recreational watercraft because of the beautiful sights and cooler temperatures.
If you're fishing during these times and you're not wearing easily seen clothing or using an easily seen fishing float tube then you're at high risk for someone to come tearing through you accidentally. You can somewhat mitigate this possibility by using a reflective or brightly colored flag attached to the tube, but it's far safer for the tube and your clothing to both be bright and easy to spot.
Cost
Small, basic fishing float tubes typically cost $100 at most with some costing as little as $70. More advanced tubes can cost up to $150, while the best and biggest can cost $250 or more.
Best fishing float tubes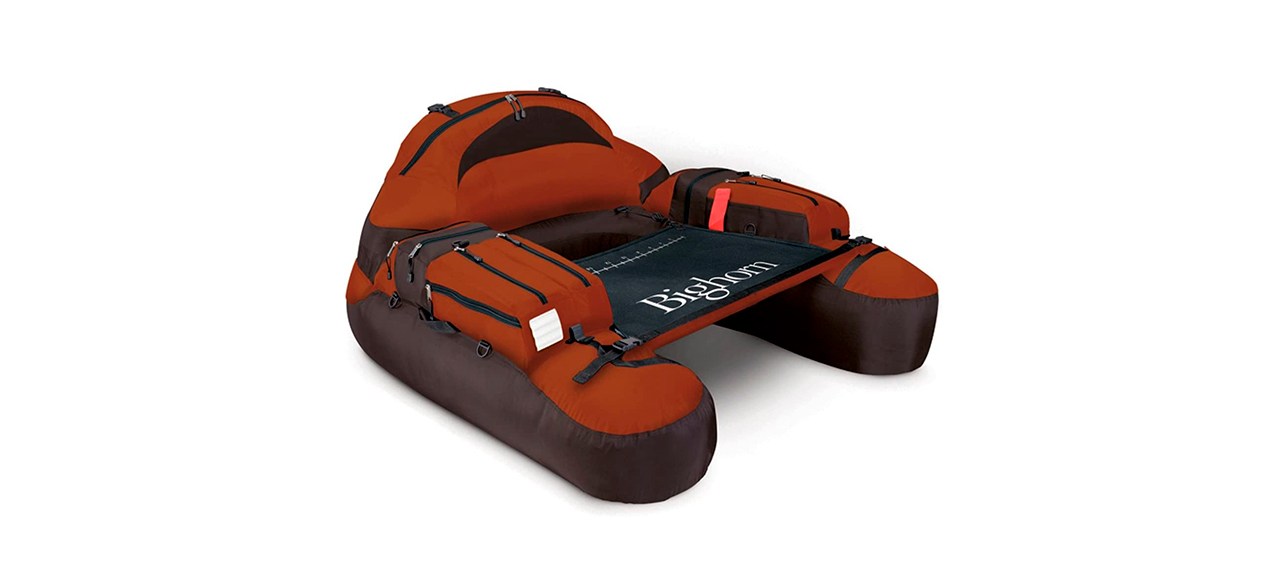 Classic Accessories Bighorn Fishing Float Tube
This tube weighs just 11 pounds but can hold up to 300 pounds when inflated. It has an extra-large backrest and plenty of pockets. It measures 54 by 50 by 27 inches when inflated.
Sold by Amazon, Dick's Sporting Goods and Home Depot
Classic Accessories Cumberland Fishing Float Tube
This tube has an extra-high and adjustable seat back for better support and a thickly padded seat for more comfort. It measures 56 by 44 by 19 inches when inflated.
Sold by Amazon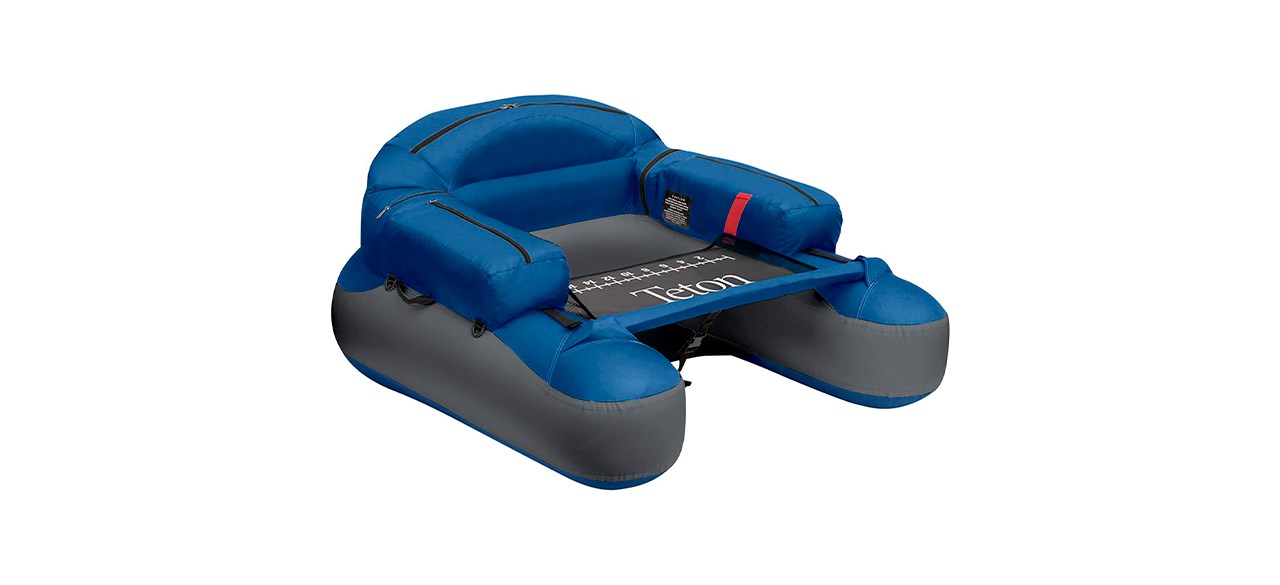 Classic Accessories Teton Fishing Float Tube
This small and simple tube is a perfect budget purchase for those looking to try one out before committing to a better, more expensive tube. It measures 42.5 by 40 by 18.5 inches when inflated.
Sold by Amazon, Dick's Sporting Goods and Home Depot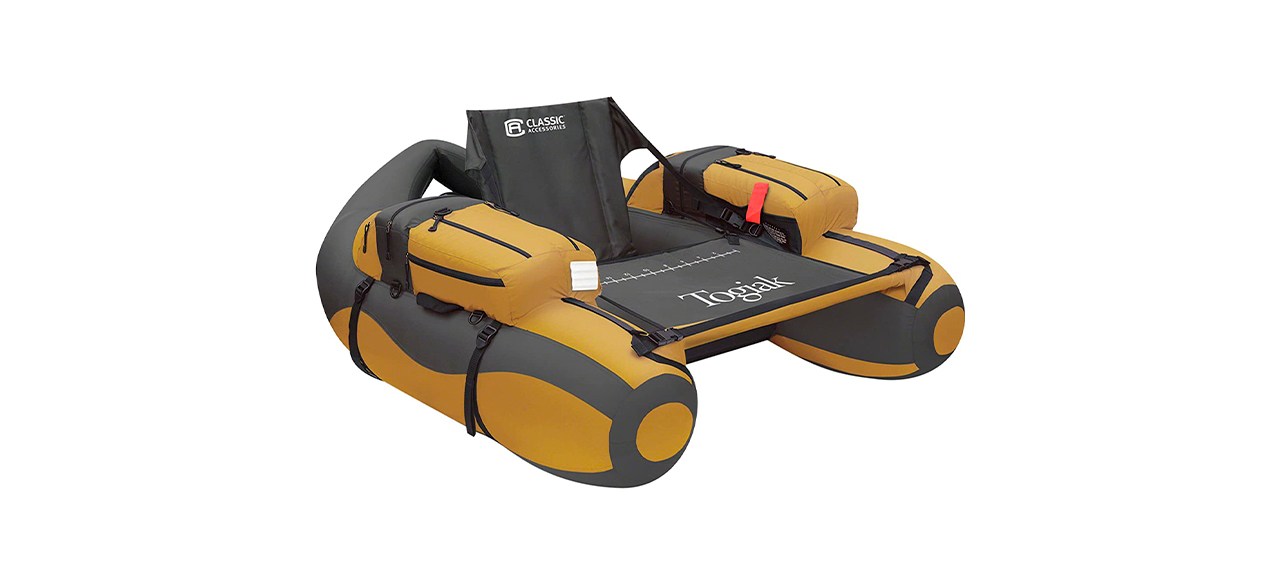 Classic Accessories Togiak Fishing Float Tube
The shape of this tube is more hydrodynamic, improving its stability, buoyancy and tracking. The seat back is stadium-style and adjustable. It measures 54.25 by 47 by 19 inches when inflated.
Sold by Amazon
Best fishing kayaks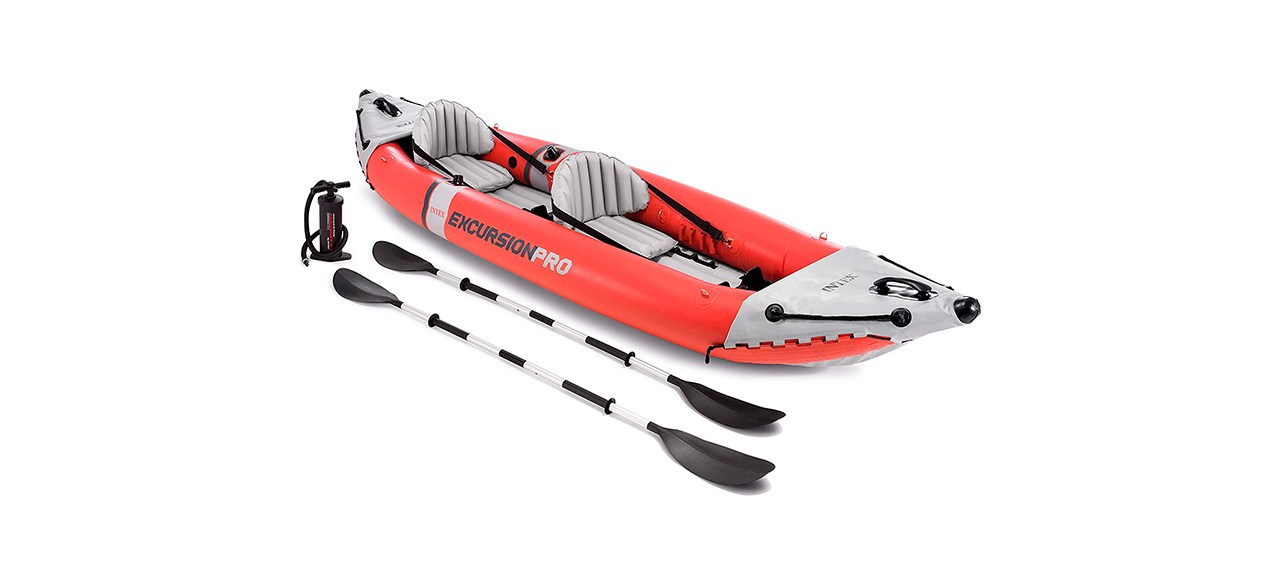 Intex Excursion Pro Fishing Kayak
This kayak comes in one- or two-person sizes and you can buy it with or without a range of accessories such as life vests, paddles or even extra kayaks.
Sold by Amazon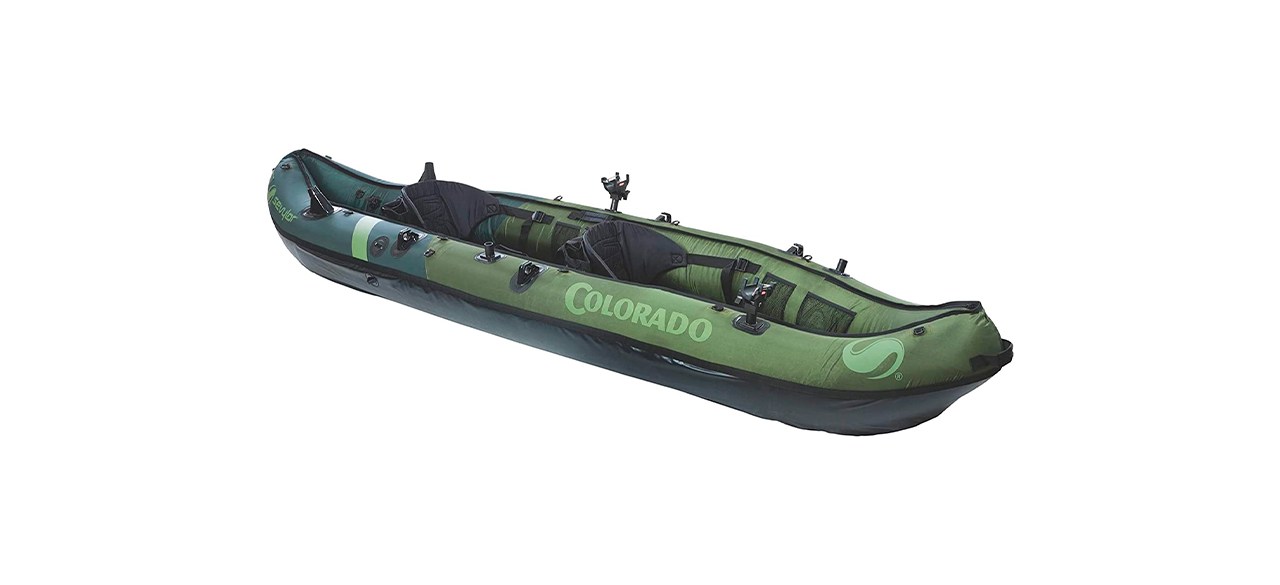 Sevylor Coleman Colorado Fishing Kayak
This kayak uses multiple air chambers so it can continue to float if one or two get punctured by an errant hook. It has little knobs on the sides you can attach your paddle to keep it out of the way.
Sold by Amazon
Best fishing tackle bags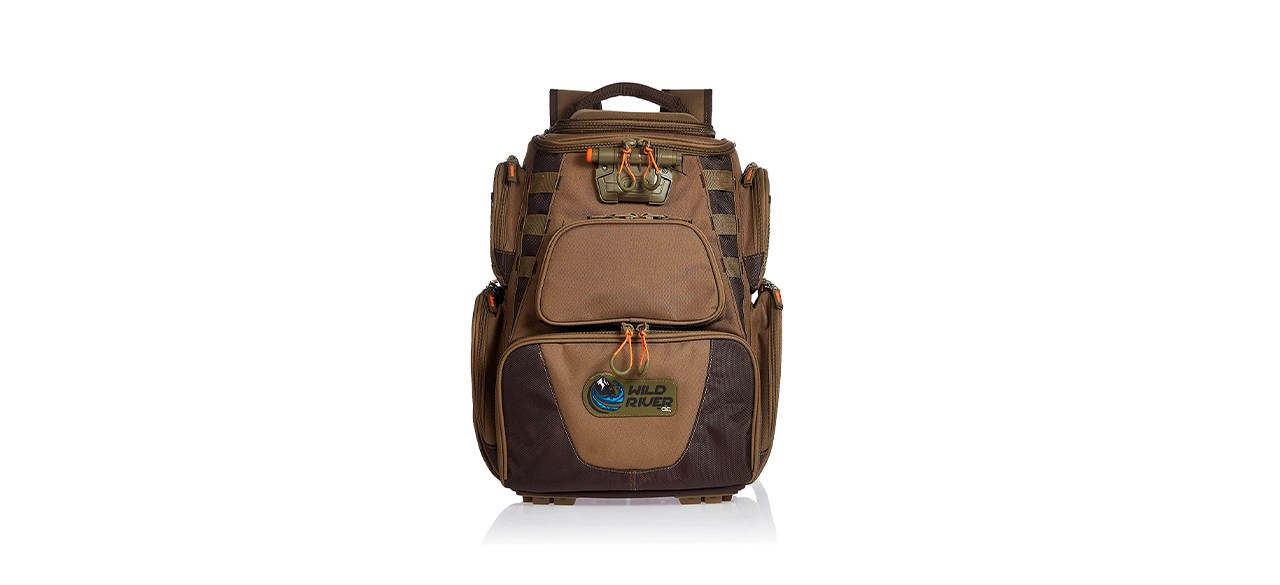 Custom Leathercraft Wild River Fishing Tackle Bag
This bag is perfect for getting to fishing spots that require an extensive hike to reach thanks to its comfortable and highly adjustable straps. It doesn't hurt that it has seven compartments either.
Sold by Amazon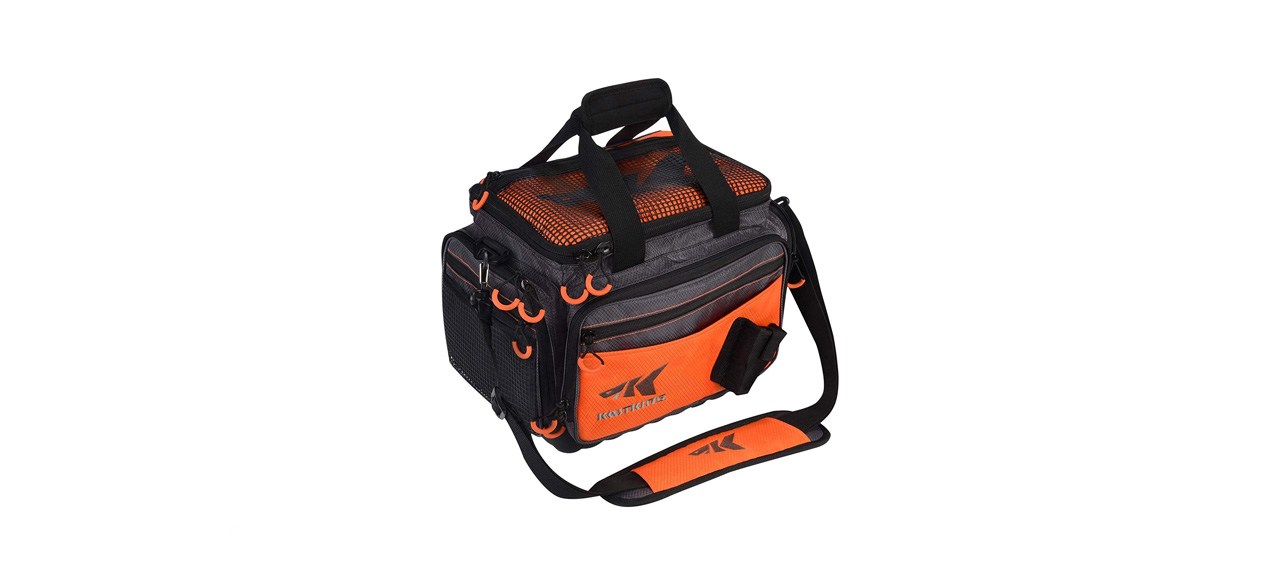 This roomy bag is large enough to carry most of what you need outside of your pole or poles. It has a shoulder strap or a convenient handle. It comes in seven designs.
Sold by Amazon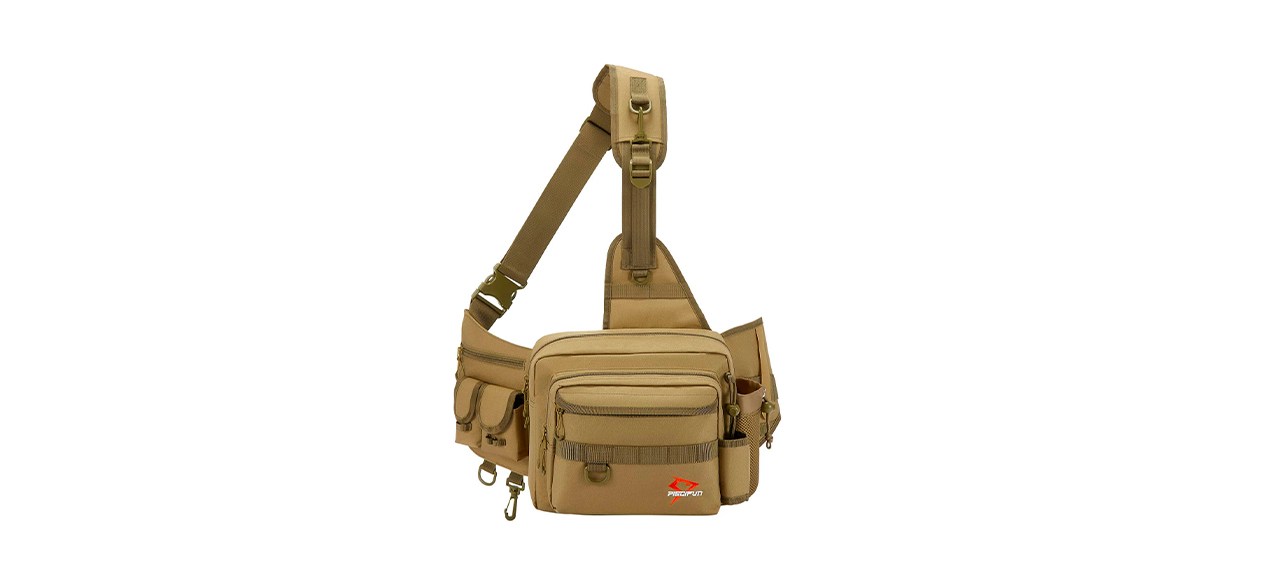 Unlike other tackle bags, this one has two loops for holding the handle and the upper end of a fishing pole. It can be worn across the shoulder or as a fanny pack.
Sold by Amazon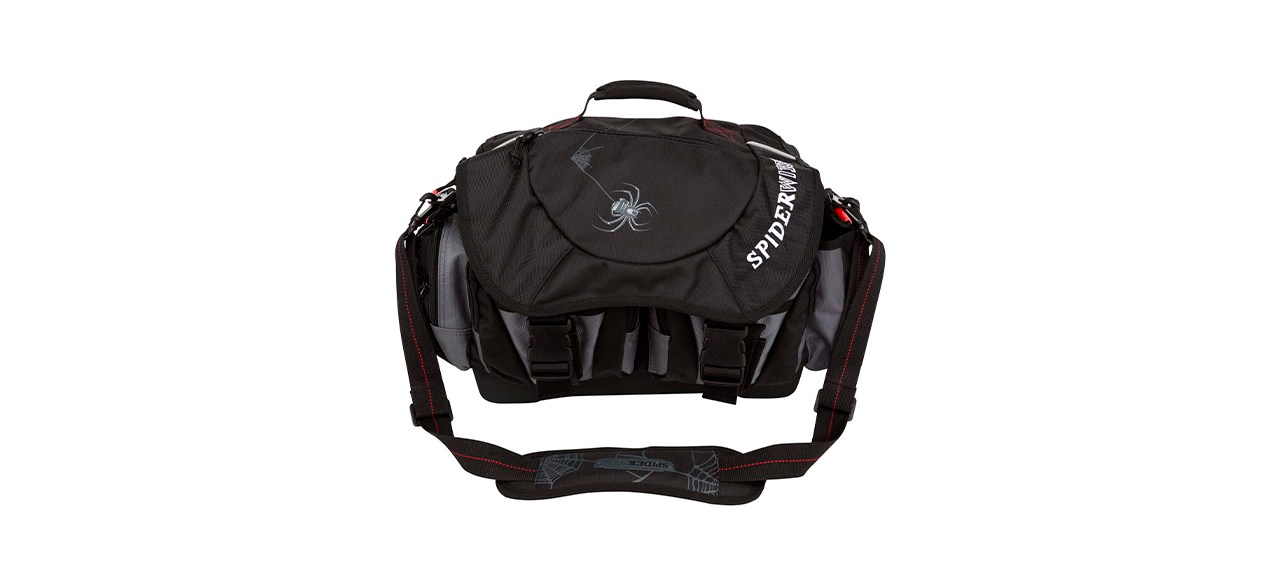 Spiderwire Wolf Fishing Tackle Bag
This bag can hold up to four large tackle boxes and has several auxiliary pockets to hold items such as extra fishing lines and pliers. It has a waterproof base that's perfect for use in a fishing float tube.
Sold by Amazon
Want to shop the best products at the best prices? Check out Daily Deals from BestReviews.
Sign up here to receive the BestReviews weekly newsletter for useful advice on new products and noteworthy deals.
Jordan C. Woika writes for BestReviews. BestReviews has helped millions of consumers simplify their purchasing decisions, saving them time and money.
BestReviews spends thousands of hours researching, analyzing, and testing products to recommend the best picks for most consumers.
Copyright 2023 BestReviews, a Nexstar company. All rights reserved.