This is an archived article and the information in the article may be outdated. Please look at the time stamp on the story to see when it was last updated.
During the frigid winter months, your morning routine might shift to accommodate preparing your car for your drive to work or school. This might look like starting it up so the heater can warm the interior and scraping off the night's accumulation of ice from the window and mirrors.
If you use a windshield cover, you can at least cut the last step out to save some time and hassle. Some even stretch to protect all but your tires, though these introduce their own hassles. No matter the season, though, there are certain items you should have on hand for your vehicle.
In this article: AstroAI Windshield Cover, Cosyzone Windshield Cover and Stanley Jump Starter.
Size and coverage
Windshield covers come in as many sizes and shapes as there are designs of windshields. Some are designed in general sizes, meaning they're meant to cover any windshield that's smaller than the cover. Others are carefully sized to cover a small range of windshields as well as possible.
There are also windshield covers that stretch to cover more areas of your car. These might only cover your rearview mirrors, or they could stretch to cover either the top of your car or the top and the rear windshield.
Whichever size and coverage you want, make sure before you buy a cover that you triple-check the measurements of the areas that you're trying to protect.
Setup method
Windshield covers are installed using various methods, with some using a collection of these methods rather than just one.
Elastic straps are the most basic method. You just slip the straps around the rearview mirrors, and you're done. This method is also the least likely to damage your car accidentally. The downsides: it isn't adjustable, and the cover can slide a bit, especially in high winds.
Tie-down straps with hooks are an upgraded version of elastic straps. These attach to either your wheels or hubcaps and, once attached, can be cinched to ensure the cover stays put. However, the hooks introduce a damage risk; if they get loose, they can badly scratch your car.
Door flaps are the most secure way to keep your cover in place, but the hardest to set up. You have to open both front doors of your car, drape the cover inside and then close the door on them.
Magnets are the easiest method, but also the weakest. High winds and other strong forces can pull the magnets. When pulled, there's also the chance that debris between the magnet and the car can be pulled, too, which can scratch your paint.
Ultraviolet light protection
Some windshield covers also offer UV protection. This helps maintain your car's interior over time, but doesn't accomplish much during the winter. During the hotter months of the year, it becomes far more beneficial.
Cost
Windshield covers aren't expensive, making them all the more attractive. Basic covers with windshield-only protection typically start around $10, while the best full-coverage covers rarely cost more than $40.
Other helpful gear to have for your car
Despite the protection of a windshield cover, there's still a chance that ice will make its way underneath. So keep an ice scraper on hand. A snow brush for removing piled-on snow is also wise to have. Finally, the cold can sap your battery; a jump starter can rescue you if it dies.
Best windshield covers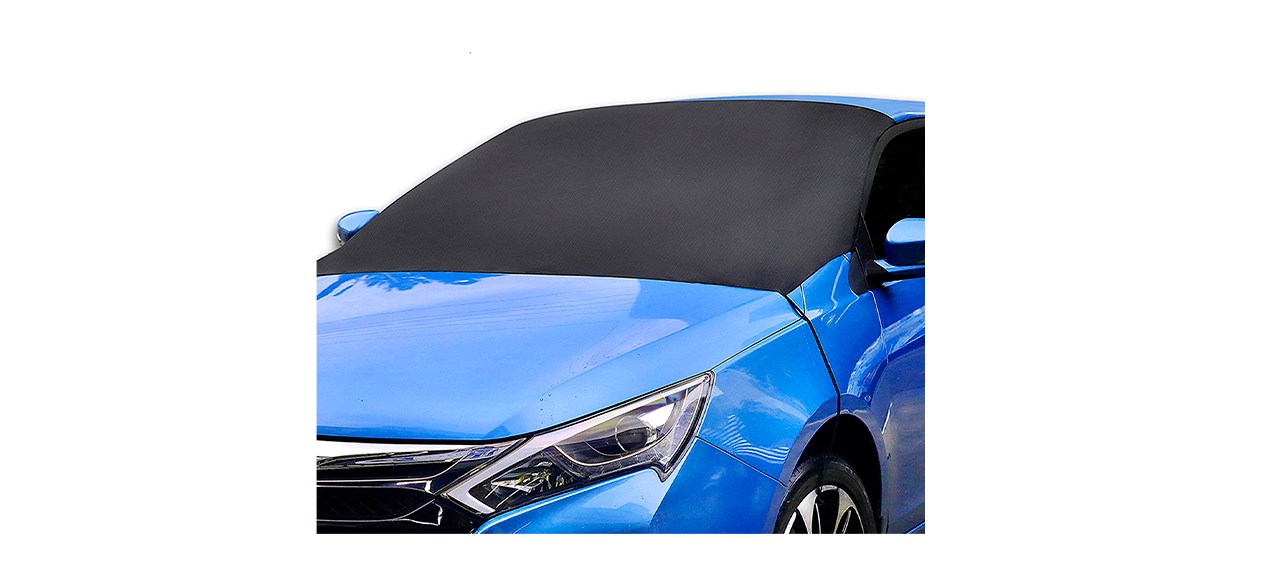 This cover uses a combination of door flaps and hook straps to ensure it won't go anywhere. It covers 83 by 49.2 inches worth of windshield.
Sold by Amazon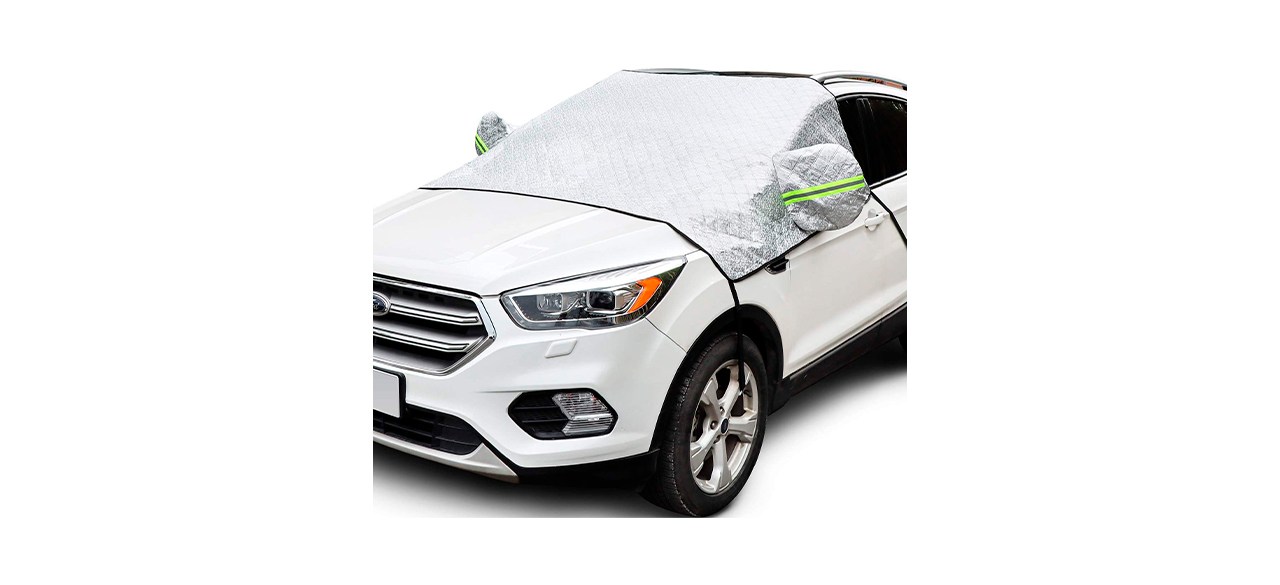 This cover uses adjustable hook straps and extends to cover the rearview mirrors and front side windows. It's waterproof, heat-insulated, UV-resistant and more durable than average.
Sold by Amazon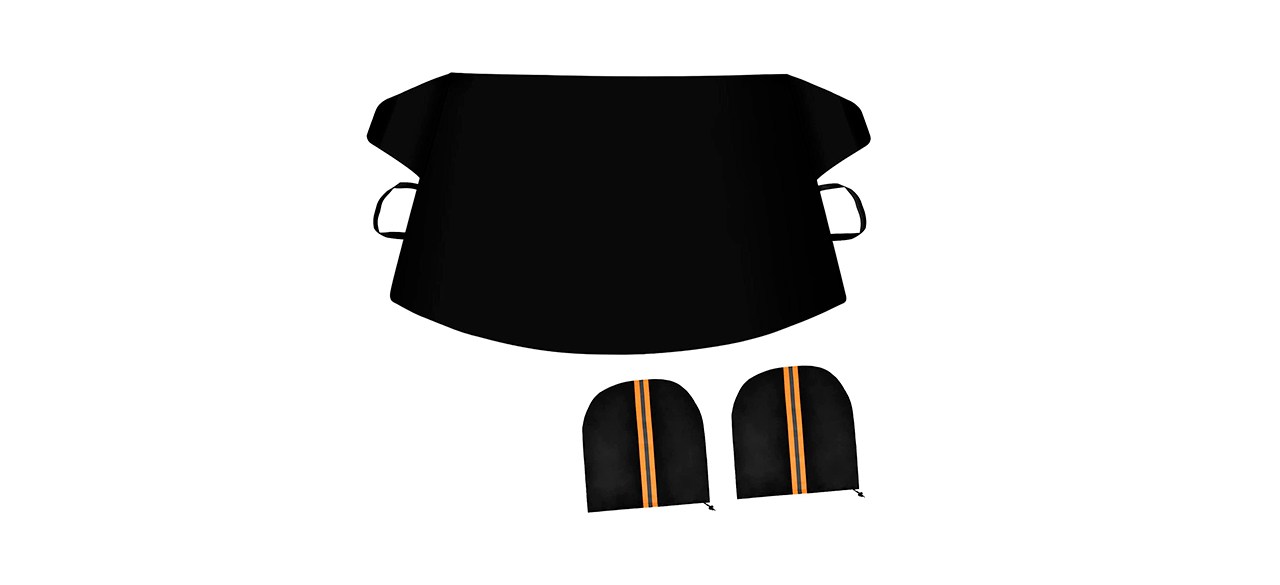 This cover uses elastic rearview mirror straps with either hook straps or magnets. It comes with individual covers for both rearview mirrors that cinch tight around them to stay put.
Sold by Amazon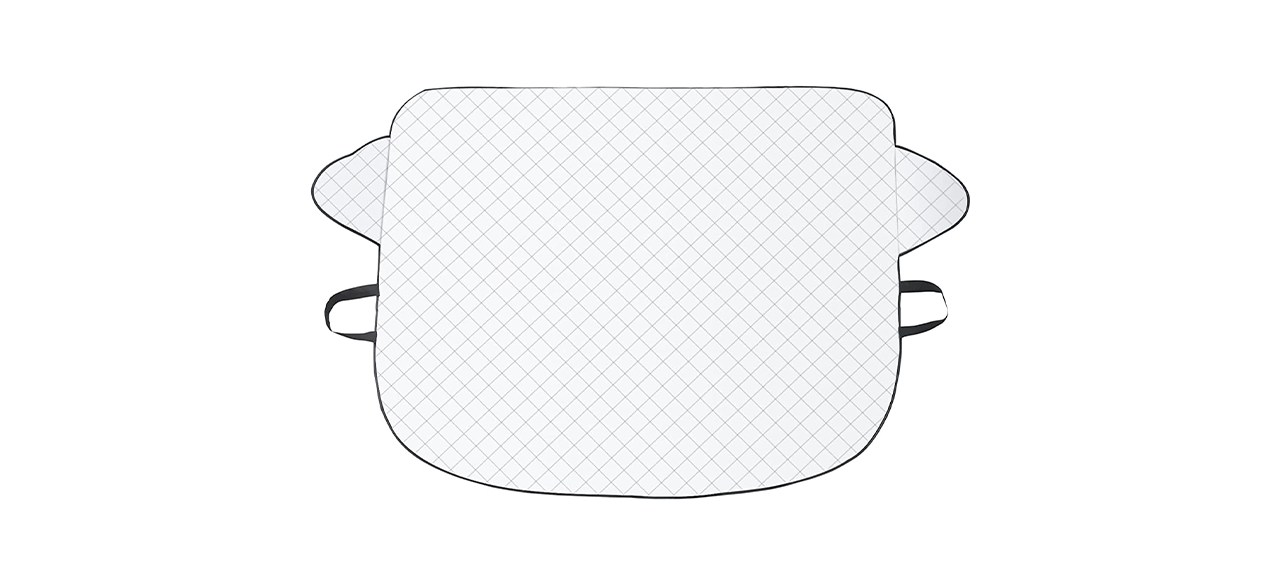 With elastic rearview mirror straps, a magnetic edge and small door flaps, this cover isn't going anywhere. It covers roughly 51 by 61 inches and is iceproof and UV-resistant.
Sold by Amazon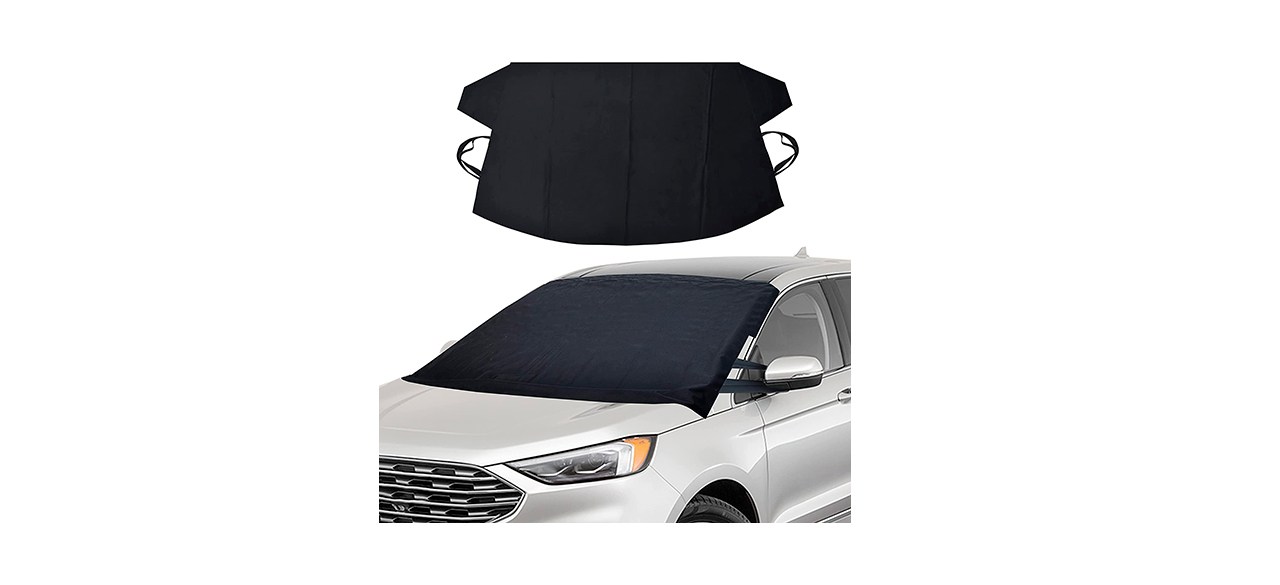 This cover uses elastic rearview mirror straps and door flaps. It covers 69 by 42 inches or 74 by 43 inches, and it is protected against snow and frost.
Sold by Amazon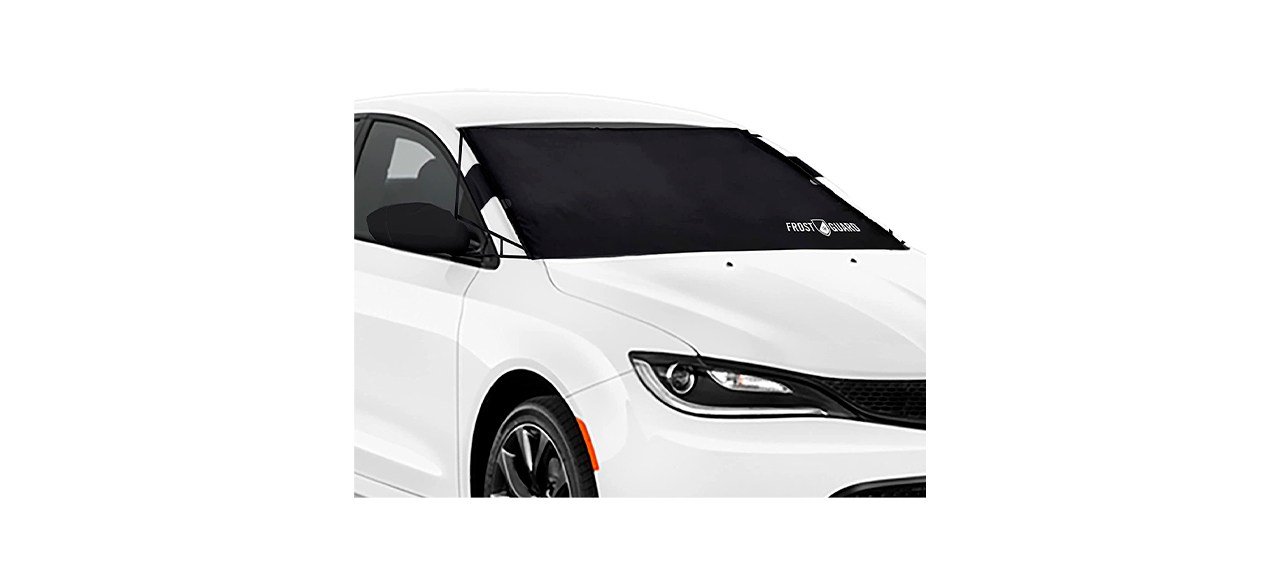 This cover uses elastic rearview mirror straps and door flaps. It covers either 59 by 41 inches or 68 by 41 inches. It comes in four designs, including puppy paws and snowy lace.
Sold by Amazon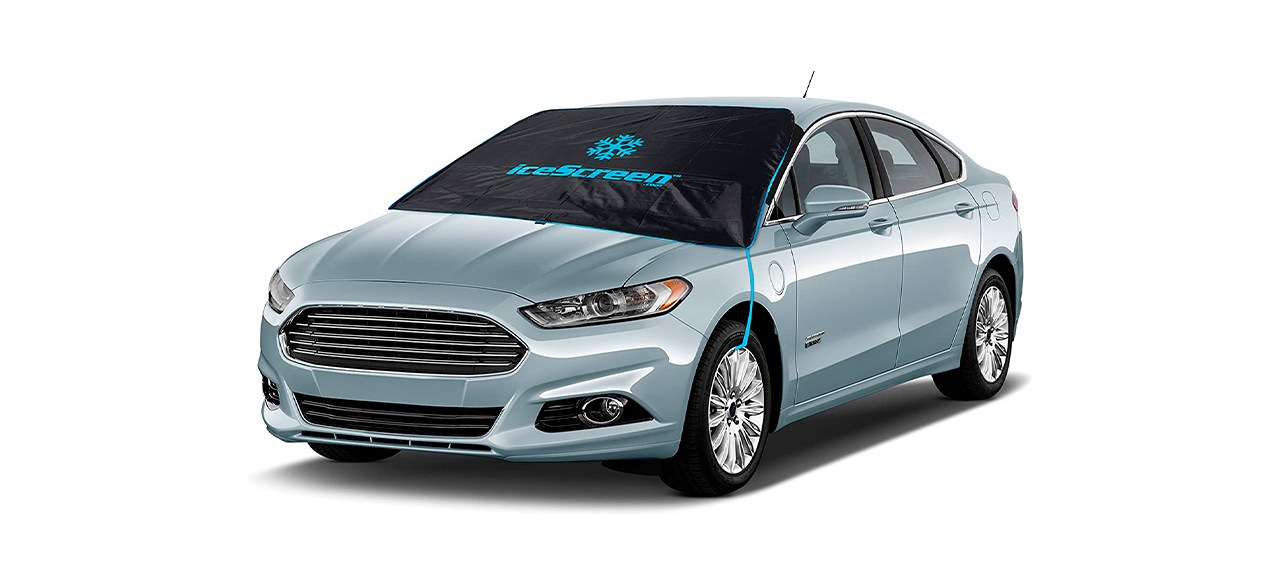 This cover uses door flaps, magnets and hooked straps that attach to your hubcaps. It covers 62 by 45 inches and is resistant to ice, frost and snow.
Sold by Amazon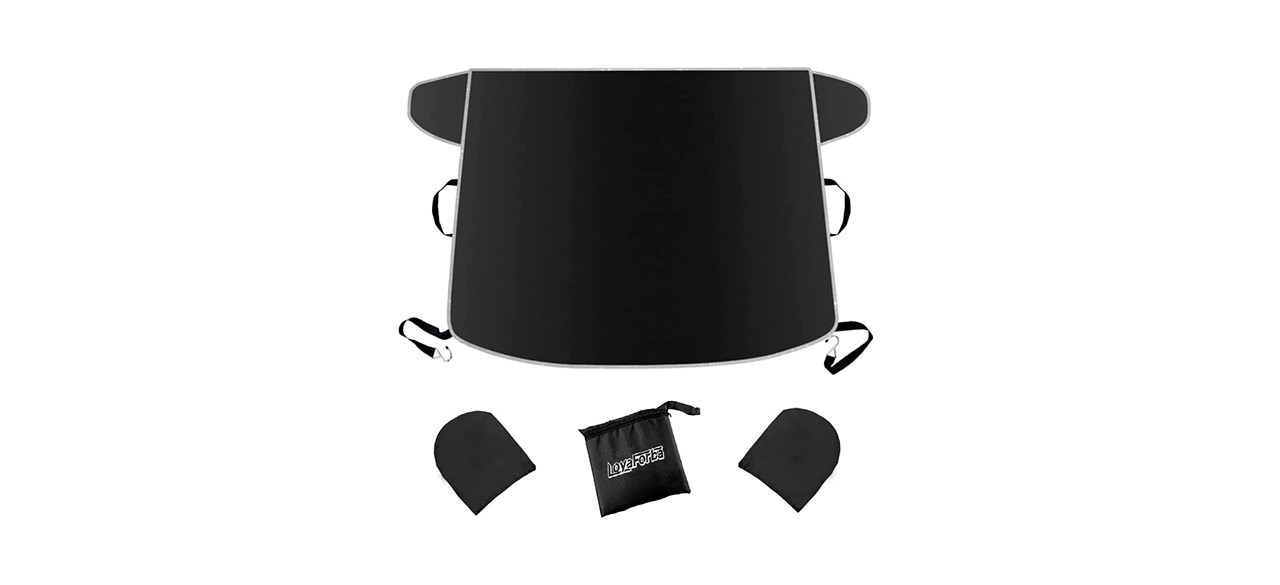 This cover uses door flaps, elastic rearview mirror straps and hubcap-attaching hooked straps. It also comes with rearview mirror pouches for extra protection and a storage bag for everything.
Sold by Amazon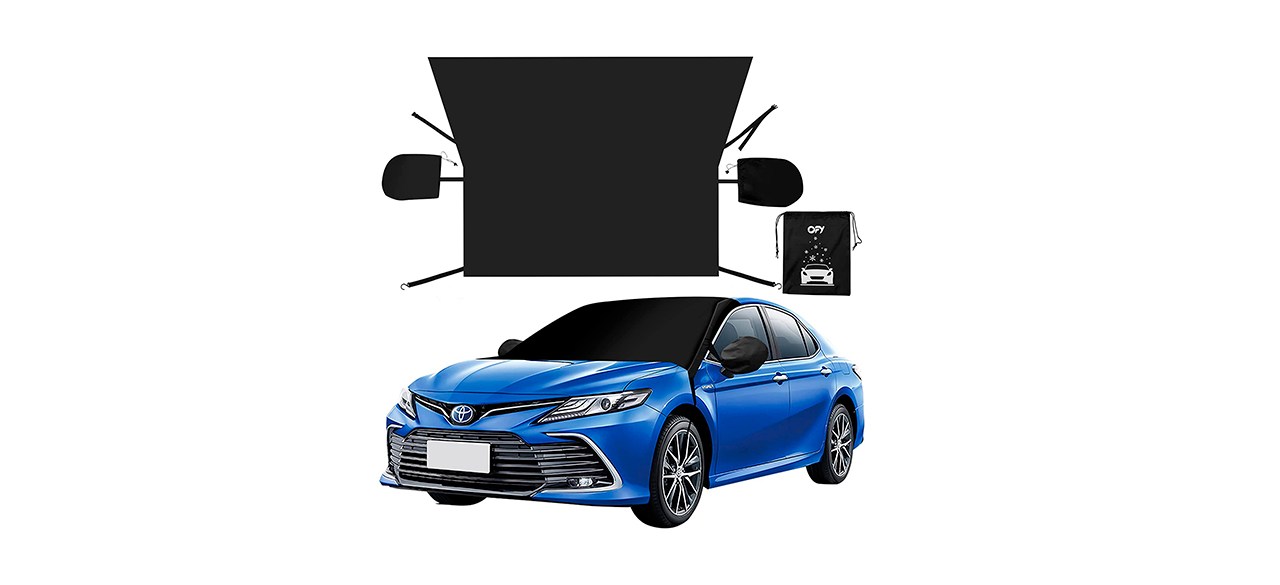 This cover uses rearview mirror pouches with elastic straps to protect and strengthen its coverage. It also uses hubcap hooked straps and door flaps, and comes with a storage bag.
Sold by Amazon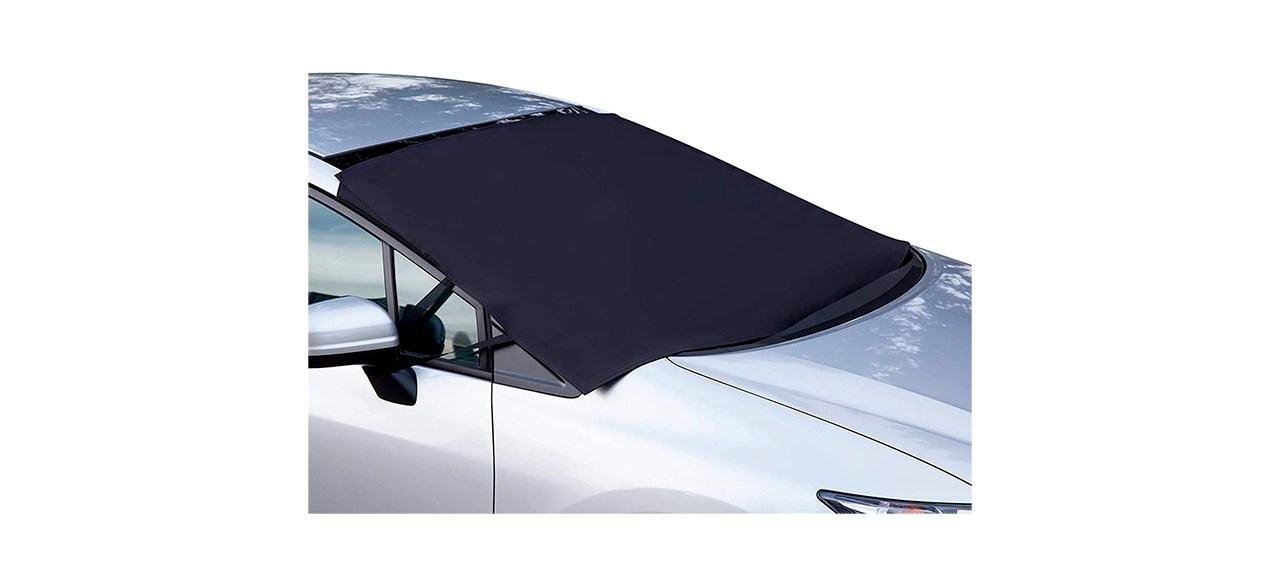 This cover uses rearview mirror straps and door flaps, covering 75 by 42.25 inches. It's snowproof, frostproof, waterproof and heat-resistant, making it perfect for all-season use.
Sold by Amazon
Other gear for your car worth checking out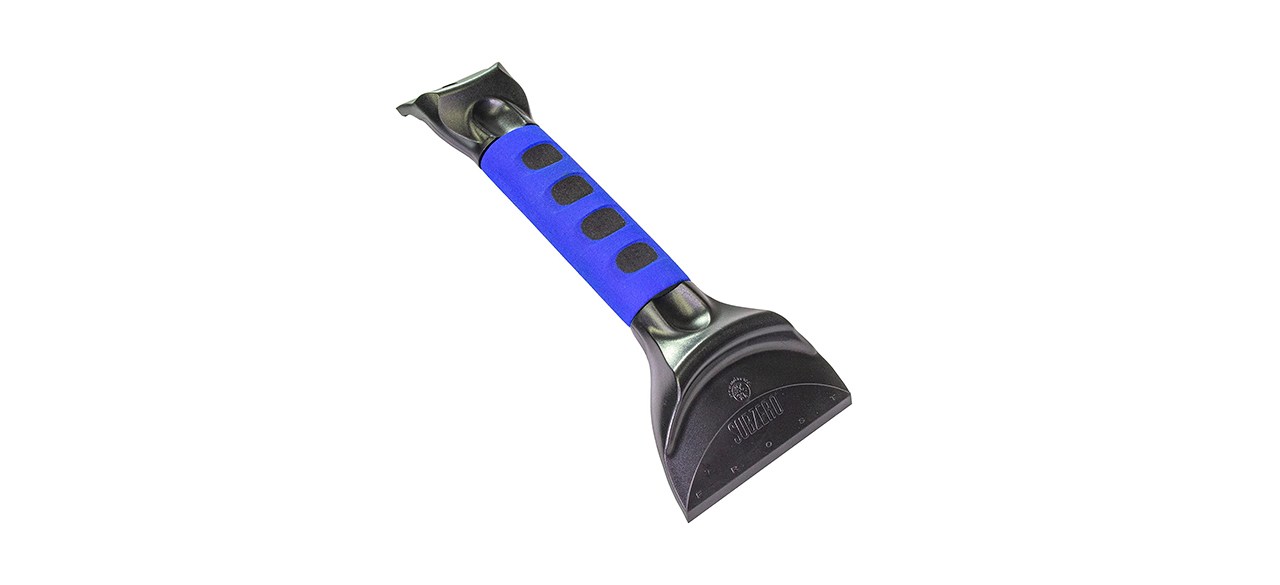 This ice scraper has an extra-wide head, so you can clean your windshield that much faster, and an 11-inch handle, which makes it easier to reach the windshield's center.
Sold by Amazon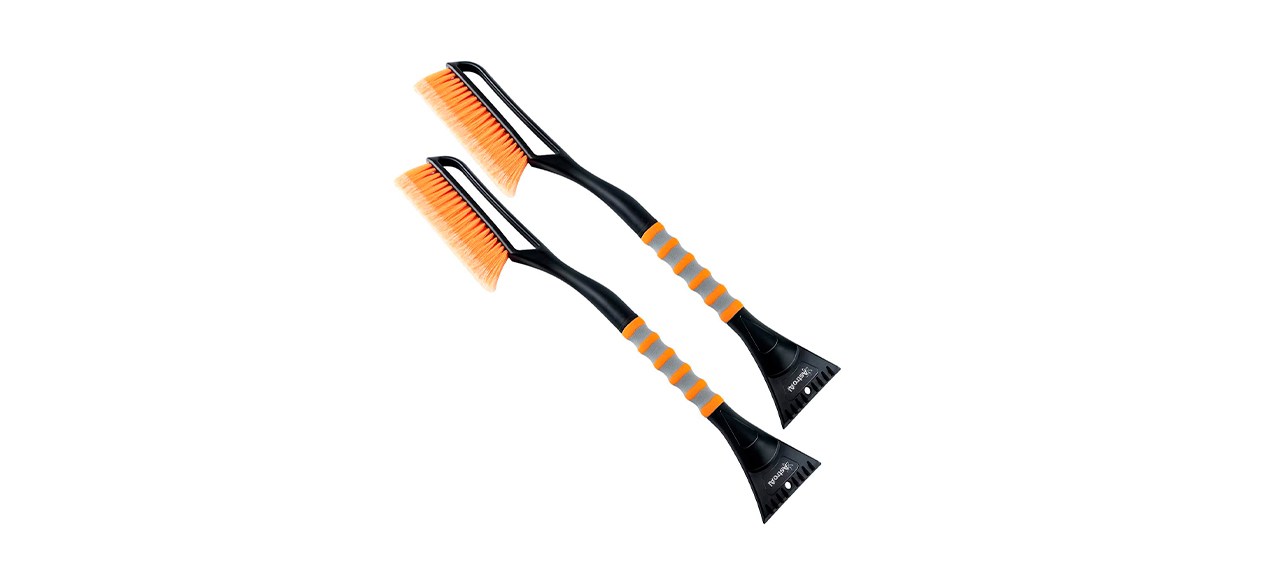 This two-pack is perfect for those who live amid constant snowfall, because you can leave one at home and one in your trunk.
Sold by Amazon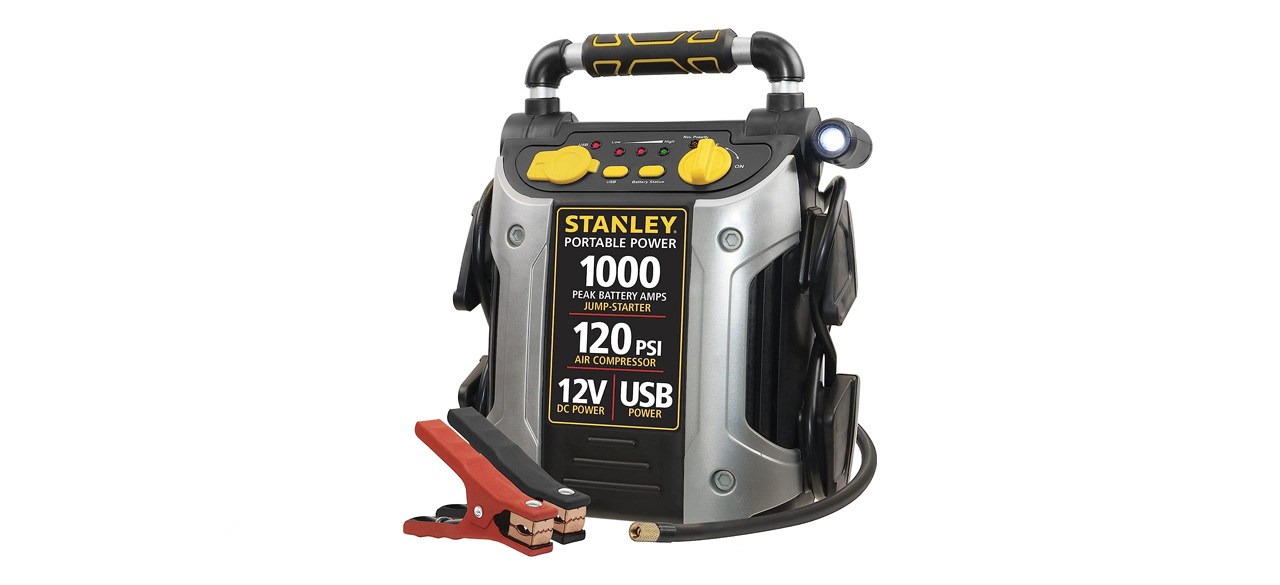 This is an all-service jump starter, also functioning as an air compressor for filling up your flat tires. It offers either 1,000 or 1,200 peak amperes.
Sold by Amazon
Want to shop the best products at the best prices? Check out Daily Deals from BestReviews.
Sign up here to receive the BestReviews weekly newsletter for useful advice on new products and noteworthy deals.
Jordan C. Woika writes for BestReviews. BestReviews has helped millions of consumers simplify their purchasing decisions, saving them time and money.
BestReviews spends thousands of hours researching, analyzing, and testing products to recommend the best picks for most consumers.
Copyright 2023 BestReviews, a Nexstar company. All rights reserved.